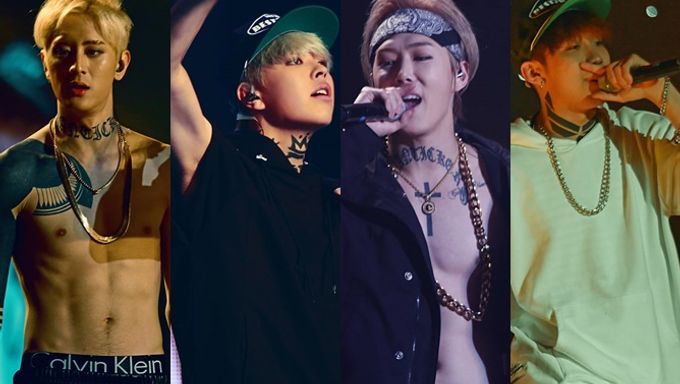 The K-Pop hip hop rebels are here to steal the K-Pop scene!
Under The Rebel Entertainment, the AFOS boys debuted on May 20, 2016 with their debut album "Young Boyz". The team consists of six members, Zett, Hu, A-Know, and JooEn. The boys are gathering fame and love for their songwriting and performance skills, as well as their overall hip hop feel. With 3 years of vigorous practice for their debut, the boys sure have lots of tricks up their sleeve!
Must Read : Upcoming K-Pop Comebacks From April To May 2016
Let us introduce you to the young boyz of The Rebel Entertainment, AFOS!
AFOS Profile
(The Rebel).
Zett
(Park SeungGyu)
Birth: March 25, 1993
Position: Rapper
A-Know
(Do SangSeung)
Birth: June 27, 1995
Position: Rapper
SNS: Twitter
Hu
(Min JungHu)
Birth: July 10, 1995
Position: Rapper, Producer, Vocalist
Interesting Facts: Former N.O.M member
SNS: Twitter Instagram Facebook
JooEn
(Choi JunYoung)
Birth: November 27, 1996
Position: Rapper, Maknae
Interesting Facts: Former In4mal member