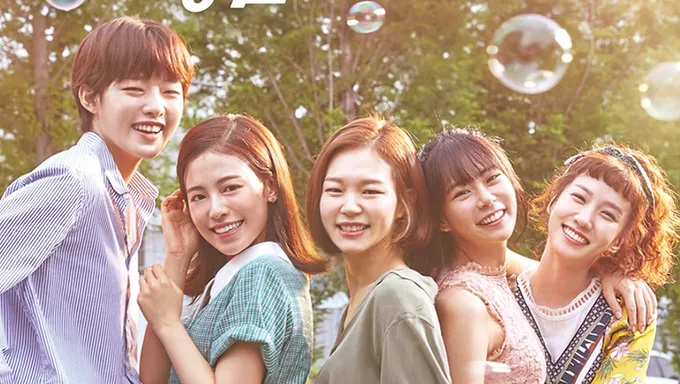 Here's happy news for fans who are waiting for drama "Age Of Youth". It'll come back as a season 2!
Last summer, there was a drama that started silently but ended with quite a big supporting from audience. Give it a guess. Yes! As you can see at the title, it was "Age Of Youth" on JTBC. The reason why it could get that much popularity was sincerity of it. Different from other dramas saying 'we are truly based on reality', "Age Of Youth" reflected 'REAL' lives of university students. "Age Of Youth" SE1's synopsis was a story of five female college students with vastly different personalities, who share a house called the Belle Epoque. Drama showed each of them in very detail. As a reply to many fans' asking, JTBC decided to make a SE2. Let's check out the story and cast!
Must Read : Korean Beauty Tip Tuesday: JTBC's "Age of Youth" Bare Face Illusion Makeup
"Age Of Youth SE2" is going to be on the air from August 25th on JTBC.
Age Of Youth SE2 (2017)
Information
Title: Age Of Youth Season 2/ 청춘시대 2/ Cheongchunsidae 2/ Hello, My Twenties! 2/ Belle Epoque 2
Genre: Melodrama, comedy, romance, mystery
Director: Lee Tae Gon
Writer: Park Yun Sun
Network: JTBC
Runtime: 2017
Air time: Friday & Saturday 11:00 PM
# of Episodes:
Language: Korean
Summary
A story of five female college students with vastly different personalities, who share a house called the Belle Epoque 1 year after.
Cast
Han YeRi as Yoon JinMyung
Yoon JinMyung, the oldest member of share house called Belle Epoque, but usually referred to as "Yoon sunbae" by the girls, as she is the eldest. She is reserved, clever, hard-working, diligent in her life, works many part-time jobs , and may have seemed standoffish in the beginning, but is concerned about her younger roommates. She is also stubborn and has endured many hardships but never complained. She is selfless and doesn't take proper care of herself. In this season, she succeed to have a job after her long struggle.
Han SeungYeon as Jung YeEun
Jung Ye-eun, who is called as "Madame Jung." She is the typical girly-girl that might seem superficial at first, as she only looks to pay attention to her outer appearance. However, she is caring about her mates too, very affectionate towards her boyfriend and is actually naive about romantic relationships with her BF. In this season, she is taking a leave of absence in university.
Park EunBin as Song JiWon
Song Ji-won is cheerful, talkative, friendly, a mood-maker and an extrovert who likes to act cute. She has a strong sense of justice, outwardly protective of her friends and outspoken. However, she does have insecurities about herself because she's never dated anyone. Still, in coming season, she has never dated anyone.
Onew as Kwon HoChang 
Kwon HoChang is having a crush on Jung YeEun which is a character of Han SeungYeon. He is quite simple enough to be called as a fool because he doesn't know anything well about romantic relationship due to lack of experience. In drama, Kwon HoChang majors in engineering.
Kim MinSeok as Seo JangHoon
Seo JangHoon, who is a deputy of share house 'Belle Epoque's owner.
Interesting Facts
Here are the official posters.
Interesting Facts
Actor JiWoo replaces Park HyeSoo from season to play her character Yoo EunJae. Park HyeSoo can not be appear in season 2 due to her schedule.
Ryu HwaYoung as Kang Ina has left the share house, but she will appear in season 2 as a special guest.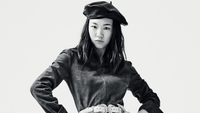 Became a fan of Han YeRi
You can now view more their stories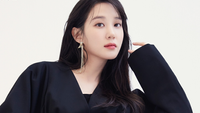 Became a fan of Park EunBin
You can now view more their stories