Airport Fashion 101: JiMin of BTS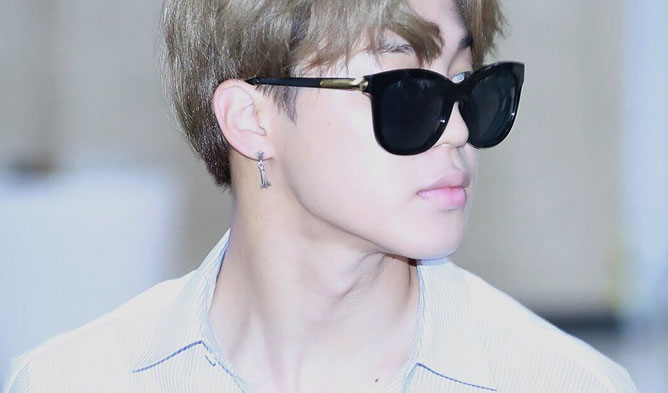 One of the birthday boys of October, JiMin of BTS is celebrating his 23rd B-Day this coming 13th. 
Despite his young age, JiMin and the his group has been making their way up to the top, not only in Korea, but in global charts. Their music is widely listened, enjoyed and acknowledged, even to some of the globally approved musicians. As the group widen their field to different countries, diverse music while containing their color were made, and were loved even more than the previous work.
Though the group and JiMin himself, is at the top of the stardom, they never seem to lose the heart full of passion and love of music. They always show great appreciations to fans and to each other. One of the member who shows such great care for his member is JiMin! All members of BTS picked JiMin for being thoughtful ans caring even since they were trainees. He seems like a person who would never lose the love towards his members and fans. Not to mention, his music as well! 
Well, let's hope that he doesn't lose his fashion sense either, cuz he is pulling things off pretty nicely. Here are some fashion items worn often by JiMin of BTS!
1st – Casual Black / White T-Shirts with Jeans
2nd – Formal Button Down Shirts
3rd – Jean Jacket 
4th – Flannel Shirts of Bright Color
5th – Stripped T-Shirts
6th – Unexpectedly Cute Items
Must Read : Here's How 7 K-Pop Idols Work off Stress or Depression