The latest comeback of SunMi with 'Gashina' swept over K-Pop scene and made her place in the group of "Successful Solo Woman Artist".
It was her song and her performance fit her like her skin and nobody would have pulled it off like her. Such unique and strong image she left us with made us want her more even though she was done performing. It wasn't only the fans and the public but also the corporate marketers and brand image makers that wanted her. Her image which can shift from innocent young girl to stimulating sexiness pretty made a great impact on people and for that, she was a great model for almost any products. People paid a lot of attention on what she was wearing, what she was holding or even her lipstick color. However, what she wore on stages or in official events were all things supported by the marketers to advertise their products.
What fans turned to in order to know what she chose for herself was her airport fashion! Her airport fashion showed items of her own choice.
Are you one of the curious fan? Then here is a compilation of SunMi's styles for you!
1st - Sensitive of the Weather / Season
2nd - The Chicky Look Completed by Sunglasses
3rd - Feminine Look 
4th - Tough & Intimidating Look
5th - How to Make Use of Shorts
Must Read : Idols' Ideal Types Compilation: SunMi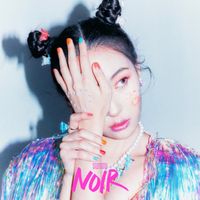 Became a fan of SunMi
You can now view more their stories