Airport Fashion 101: Tzuyu of TWICE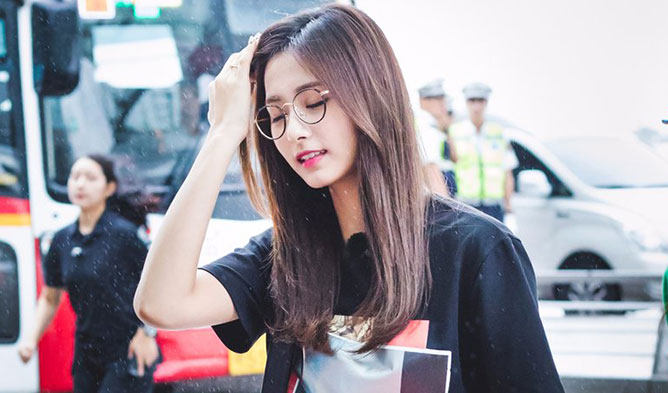 Tzuyu of TWICE's selfie taken at home went viral among fans. She posted a photo showing her stunning beauty despite thin makeup and overall natural look. She seemed to have gone home for Chuseok this year according to her post.
Her selfie really looked alike with the photo of her mother that was also highlighted before. Her beauty has no doubt, genetics. One of the idols whom idols were shock to see in reality was Tzuyu for her beauty. They say, no matter how well built cameras are, they cannot capture everything of Tzuyu. Guess it would feel like a goddess coming towards human if she walks in. 
Anyways, because of her stunning beauty, a lot of people pay great attention to what she wears both publicly and privately. Contradicting with her sophisticated looks, she seems to enjoy wearing simple styles!
Here are some of the styles Tzuyu of TWICE enjoys wearing.
1st – The Simple Mini Dress
Every girl has at least one mini dress in their closet. Mini dresses are best to look best without putting much effort. Tzuyu's dresses are sometimes chic and sometimes feminine.
2nd – The Casual Wears
She enjoys wearing items that people of her age enjoy wearing. Baseball cap, jersey skirt, plain T shirts, sleeveless shirts are items that people of 10~20s casually wear on a normal days. But why doesn't it look plain as it is when Tzuyu pulls it off? 
3rd – Jean Skirts
One of the best items that best fits Tzuyu! She looks so vibrant and young with those skirts on.
4th – Jeans
It's her body shape that does it all. Jeans are the most basic items, but she does not look mundane, yet stylish af!!
Must Read : Top 3 Female Idols Who Always Keep Upright Posture