HyunA is famous for her unique sexy concept.
When she is on stage, no one can even copy her aurora, and no one can dares to wear her outfit.
Some people call her looks on stage "trashy", however, there is nothing wrong with it and more so, she looks perfectly cool and appealing with them.  
What's more interesting about her is that, although she has the sexy, intimidating looks on stage, she is just a cheeky girl when she is down from the stage.
Here are the 5 looks of HyunA down from stages.
1st - Body Did it All Fashion
This look is a combination of simple clothing, almost mundane, added with perfect body line. When added with the body line, it's no longer plain.
2nd - Being Comfy is the Best for Cold Weathers
We all know, looking fabulous does not worth the time of being sick. It's best to wear warm and comfortable when the weather isn't helping.
3rd - Everyone Has The Unique Items of Their Own
Sometimes, it's pretty cool to have a fashion items which are not common. It makes you feel unique and fabulous. 
4th - Every Woman Has Sexy Inside Them
All woman has their own sexiness within them. No matter how we dress up daily, sometimes we gotta look dangerously sexy.
 5th - No Matter How Old, There is Always a Young Girl Inside
Sometimes, no matter how old, girls just gotta look cute and chic. And no matter how old, we look great in it!
Must Read : Photo )) HyunA for Cosmopolitan Magazine May Issue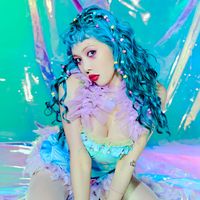 Became a fan of HyunA
You can now view more their stories