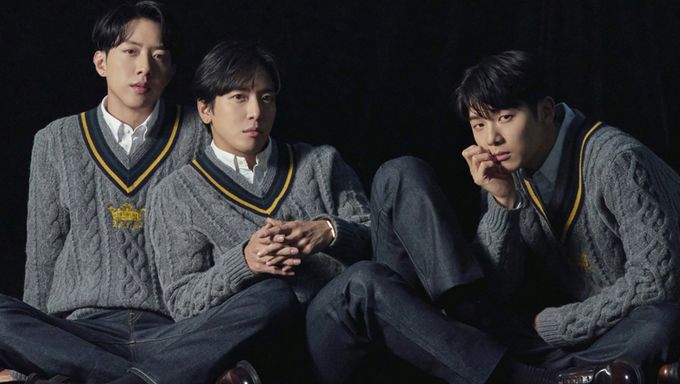 All the three CNBLUE members are coming soon with new dramas and that for the happiness of fans.
The members are all known for their previous dramas, for example, you would remember Jung YongHwa in "You're Beautiful", "Heartstrings", and "The Package", Kang MinHyuk in "The Heirs", "Entertainer" and "Hospital Ship", and Lee JungShin in "Cinderella and the Four Knights", "My Sassy Girl", and "My First Love".
Because of their mandatory military service, they have not acted in dramas for a while, Jung YongHwa and Kang MinHyuk's last dramas were in 2017 and Lee JungShin in 2018. They are therefore returning with dramas after a long time.
Back in November, the group also made a comeback with their 8th mini album "RE-CODE" after 3 years and 8 months. Now the members are busy with acting, let's have a look at the dramas they are starring in.
Kang MinHyuk - "Not Yet 30" - From Feb. 23
Kang MinHyuk is acting as the lead actor in the upcoming KakaoTV web drama (based on webtoon) "Not Yet 30" with Jung InSun, Hani, Song JaeRim, and more. He is acting as a planner at a webtoon company in a drama talking about the mature romance and work of three women of 30-year-old.
Lee JungShin - "Summer Guys" - From March 30
Lee JungShin is the lead in the web drama "Summer Guys" filmed with MiNa, Kwon HyunBin, Lim NaYoung, and more. He is a narcissist and cold man who will try to save an old bar in crisis in Jeju Island with other young men and women.
Jung YongHwa - "Daebak Real Estate" - First half of 2021
Jung YongHwa is acting with Jang NaRa in the supernatural KBS drama "Daebak Real Estate". He is acting as a conman who pretends to exorcise. He doesn't believe in ghosts but uses them to earn money. He will become a team with a real estate boss and exorcist to fight off evil spirits.
Are you also looking forward to their return?