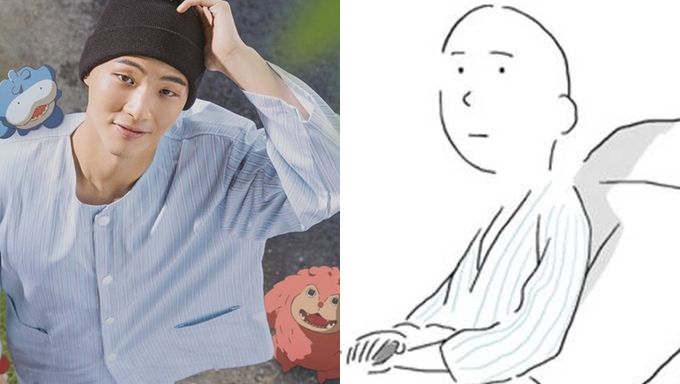 "Amanza" is one more drama of 2020 to be based on webtoon. It is also one of the web dramas of the new platform by Kakao.
The webtoon name in English is "Big See" and is available to read here.
Ji Soo is the lead actor who will act on the challenging role of someone being terminally sick. He has gain popularity with dramas such as "Moon Lovers: Scarlet Heart Ryeo", "Strong Girl BongSoon", "My First First Love", and more.
Lee JongWon ("Method To Hate You", "XX"), and Lee Seol ("Less Than Evil", "When The Devil Calls Your Name") are also acting in the drama.
The drama will also include pretty animations. You can watch it here on Kakao TV.
Here is more information.
Amanza (2020)
Information
Title: Amanza / Amanza / 아만자
Director: -
Writer: -
Network: Kakao TV
Runtime: From September 1
# of Episodes: 10 episodes of 15 minutes
Genre: Human, Fantasy
Language: Korean
Summary
It tells the daily life of a 27-year-old man who discovers he has terminal cancer and he finds out the meaning of living by traveling back and forth between the reality of painful illness and the dream world of exciting adventures.
Cast
Ji Soo as Park DongMyung
He is 27-year-old who is looking for a job. He was diagnosed with terminal stomach cancer.
Lee Seol as MinJung
DongMyung's caring girlfriend.
Lee JongWon as Park DongYeon
DongMyung's younger brother. He left his family to pursue his dream. He focuses on his work but feels sorry for his older brother.
Yoo SeungMok as the father
He is sad and tormented by the disease of his son.
Oh HyunKyung as the mother
She is suffering from her son's illness.
Posters & Teaser
Here is the first teaser.
Here are the posters.
About the webtoon
The drama is based on the webtoon "Amanza" (in Korean "아만자") also named "Big See" in English by Kim BoTong. You can read the webtoon in Korean and in English.
Here is a glimpse at it.
Kakao TV also released special footage to compare the webtoon and web drama.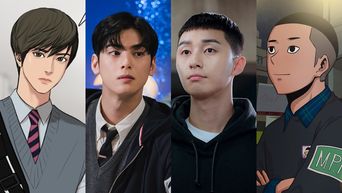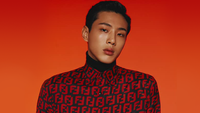 Became a fan of JiSoo
You can now view more their stories