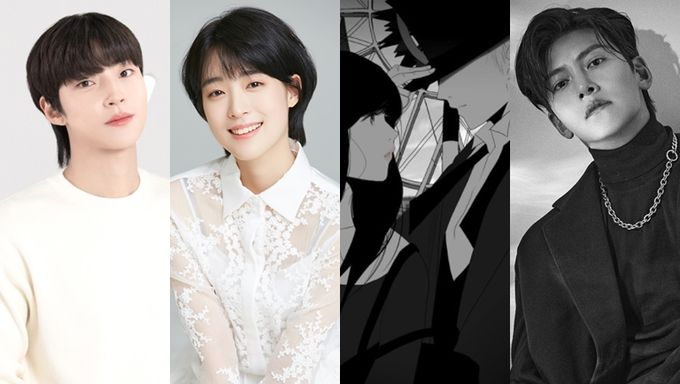 "The Sound of Magic" (English title) (or "Annarasumanara" (Korean title)) is a Netflix Original drama based on the webtoon of the same title.
Top Hallyu actor Ji ChangWook, rookie actress Choi SungEun, and popular rising actor Hwang InYeop are confirmed.
Choi SungEun is a new actress who debuted in 2019. She acted in the movie "Start-Up" and the drama "Beyond Evil". Ji ChangWook is one of the most popular Hallyu actors with his acting in hit dramas "Empress Ki", "Healer", "The K2", and "Suspicious Partner" (among others).
As for Hwang InYeop, he is currently one of the most popular rising actors. With his acting as the lead in the drama "True Beauty", he has gained a lot of fans and that especially overseas. With his spectacular increase of followers, he is now one of the most followed actors on Instagram. Many are looking forward to his new project.
The director Kim SungYoon who worked on "Love in the Moonlight" and "Itaewon Class" is charge of the adaptation.
Here is more information.
We will keep on updating so stay tuned.
The Sound of Magic (2021)
Information
Title: The Sound of Magic / Annarasumanara / 안나라수마나라
Director: Kim SungYoon
Writer: Kim MinJung based on the webtoon by Ha IlKwon
Network: Netflix
Runtime: -
# of Episodes: -
Genre: Life, Music
Language: Korean
Summary
It tells the story of Yun Ai who lost her dream of becoming a magician and is living in difficult circumstances. She meets a mysterious magician and gradually starts to want to realize her dream.
Cast
Choi SungEun as Yun Ai
Yun Ai is a high school girl who lost her dream of becoming a magician due to the harsh reality. She became an adult too quickly.
Ji ChangWook as L (English version) or Rieul (Korean version)
L is a mysterious magician living in an abandoned amusement park. He asked the meaningful question "Do you believe in Magic?" to the person he meets making him the subject of a lot of rumors. He is an adult who wants to remain a child.
Hwang InYeop as Na IlDeung
Na IlDeung is a model student who received high expectations from his parents. He is living in a world according to the standards made by the adults. While living like this, he met with Magician L and Yun Ai and he realizes how to see the real world.
Interesting Facts
-TBA-
About the Webtoon
"Annarasumanara" (in Korean "안나라수마나라") is a webtoon by Ha IlKwon.
 Here is the official summary of the webtoon in English: "When she was little, Yun Ai dreamed of becoming a magician. But in reality, she's just a high school student who can't even afford new socks. After meeting a mysterious magician at a carnival, she decides to follow her dream."
For those of you who are interested in reading the webtoon, you can here in English.
Here is a look at the webtoon.