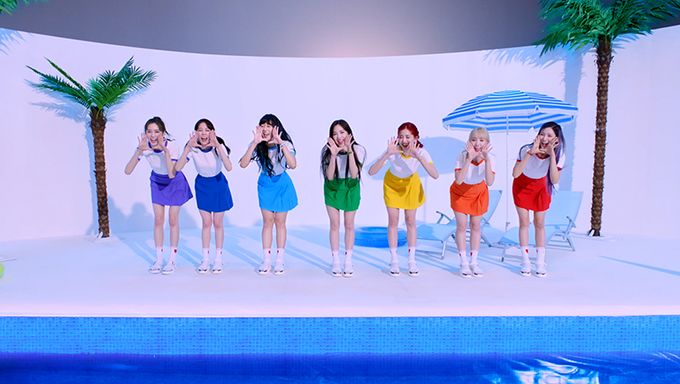 Thanks to all participants, Kpopmap's "SELFIE GIVEAWAY: Take The Quiz About Cherry Bullet's 'Aloha Oe' MV And Win An Exclusive, One and Only Selfie Of The Members!" event ended with great success!
We wanted to go over the answers to some of the questions that were on Cherry Bullet's 'Aloha Oe' MV Quiz! So, just check'em out just in case if you still haven't figured it out!
1. Where does Cherry Bullet want to go this summer?
Answer: Pool Party!
2. What's the challenge that MAY does at 1:10?
Answer: Wipe it down Challenge
This is a challenge that became viral in TikTok and WOW~ MAY's challenge was perfect!
3. How many CHAE RINs are in the tennis court at 1:40?
Answer: 7
Which one was your favorite CHAE RIN? Comment down below!
4. What are the three outfit color schemes the girls wear during the group choreography?
Answer: Rainbow / Blue / Red
The red went by really fast in the MV but it was truly eye-catching! What was your favorite outfit color? Did you like the green outfit they wore during SBS Inkigayo? and the yellow outfit from M COUNTDOWN more? or did you just love every single outfit!
5. Who are the members that are not wearing a necklace during solo shots? 
Answer: CHAE RIN / MAY
This went by really fast so hats off to those of you who have figured it out in the first try! As you can see, CHAE RIN and MAY are the only members without a necklace!
This MV surely showed Cherry Bullet's energetic "Cherry"-like charms to the viewers with a great song that can keep your summer spirits high but also, makes the fans wonder what they will do for the next comeback!
Thanks to all the participants who have played and enjoyed our quiz and congratulations to the winners! For those who have not been selected as the winner, we will have another exciting event prepared for you! In the meanwhile, Cherry Bullet is doing a polaroid event called, 'Polco' that you can participate! so make sure to check'em out!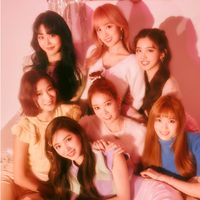 Became a fan of Cherry Bullet
You can now view more their stories