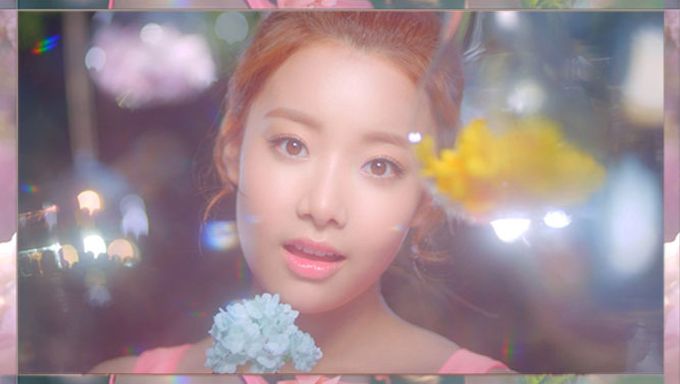 APRIL, the Spring Fairies, are here with gifts of a trailer for their "Tinkerbell" MV and an album preview!
Long awaited APRIL (ChaeWon, HyunJoo, NaEun, YeNa, JinSol) have released the trailer music video for their title track, 'Tinkerbell', as well as the preview for the rest of the songs on their 2nd mini-album, "Spring"! DSP Media posted the preview videos on their official YouTube site.
"Tinkerbell" MV Trailer
In the MV trailer, a bright, string sound plays in the background as the APRIL girls turn into Tinkerbell fairies inside a book that's opened by NaEun. As fairies, the girls enter into a beautiful forest full of vibrant colors. The girls are refreshingly lovely in their individual cuts, and their surprised expressions at the end leaves the audience curious about what's more to come.
"Tinkerbell" showcases to be the perfect song for the upcoming spring season as the girls turn into lovely fairies, with background sounds of a bright, string combination played out in vibrant rhythm and melody. The track definitely highlights the high pitched, crystal clear voices of the girls.
Must Read : Teaser )) APRIL – "Tinkerbell" MV Trailer
"Spring" 2nd Mini-Album Tracks Preview
The preview video of all of the tracks on "Spring" has also garnered much attention. The video presents a short clip of all the songs that will be featured in the mini-album. You can get a taste of their title track "Tinkerbell", as well as the following tracks, "Wake Up", "M.F.B.F", "When I Open My Eyes", and "Jelly". The video is highlighted with a glimpse of the APRIL girls' tasteful album jacket images in the background.
Their title track, "Tinkerbell", is especially gaining attention for its composer, V.O.S.'s Choi Hyun Joon, who has worked with big names, such as KARA, EXO, APink, and Wonder Girls. The lyrics are written to express a young girl's wish to share her love and happiness to all those who are exhausted from the demands of society. The song was well written to be a healing song that fits APRIL's sound and style.
"Wake Up" is a dance track with a bright, medium tempo, laced with acoustic sounds. Its lyrics tell a story of a shy girl who is struggling to confess her love. "M.F.B.F" has an acoustic sound synchronized with a nice spring-like feeling. The song tells a story of a girl daydreaming about the boyfriend she has yet to meet. "When I Open My Eyes" tells the story of sleeping beauty hoping for prince charming to come wake her up with a kiss. Lastly, "Jelly" has a unique sound that APRIL has yet to showcase before. Combined with bright lyrics, "Jelly" has APRIL fans feeling antsy in wanting to see APRIL try on a different sound!
Must Read : Video )) APRIL – 2nd Mini Album 'Spring' Preview
Official Release
APRIL will be making their official comeback on the 27th with the release of their 2nd mini-album, "Spring". APRIL had received much love and attention from the K-Pop world for their clear image concept and music, and they are anticipated to continue their growth through that specific style.
The girls have also prepared a special performance for their comeback, unlike anything that they have shown to the public so far. We can't wait to see what the girls have in store!
"Spring" will be released on the 27th for both online and offline stores, and their showcase will be held on the same day for the media and their fans.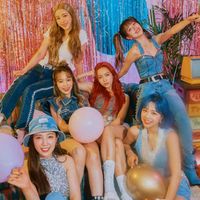 Became a fan of April
You can now view more their stories