Singer Roy Kim, who is currently being investigated by the South Korean authorities after being revealed to have been a participant of Jung JoonYoung's scandalous chat room where the distribution of explicit videos filmed through hidden cameras were rampant, has shocked the nation with the recent news.
The authorities are currently investigating whether he was involved in the distribution of these explicit videos.
Fans at the moment have been demanding that his agency, Stone Music Entertainment, remove him from the label. However, things are confusing everyone at the moment as there are two different groups of people saying two completely different things.
On one hand, we have people who are saying that they used to be fans, but are not any more because of their disappointment in the singer's recent involvement in the scandal. On the other hand, there have been others who are saying that they are the real fans and that the people who are demanding his removal from Stone Music Entertainment are not real fans and are malicious people who are taking advantage of the situation to inflict harm upon the singer.
With no conclusive police statement that explains if Roy Kim is actually guilty of any crime, it's a too early to tell how deep Roy Kim may have been involved with Jung JoonYoung.
Stay tuned for updates!
Read More : Singer Eddy Kim Reportedly Part Of Jung JoonYoung Chat Room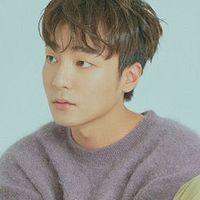 Became a fan of Roy Kim
You can now view more their stories