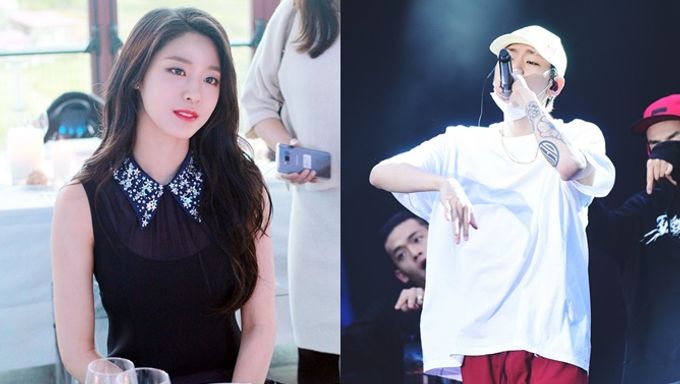 SeolHyun of AOA  and ZICO of BLOCK. B officially stated their relationships and went about 6 months. When SeolHyun has gone official, she was one of the hottest celebs who earned a big fortune through advertisements and TV programs. However, after she has gone official, offers that were pouring in, dropped low. 
Such situations do no good for the entertainment. We are living in a society where companies think of their profits first rather than treasure the virtue of love. After 6 months they have gone official, they couple again, officially stated that they have broken up. A lot of people assume that both idols would have gotten the pressure from respective entertainments, especially SeolHyun. 
However, a fan found a proof that the couple actually did not break up or they have got back together. A picture was posted on SeolHyun's Instagram story. It is assumed that it's the front door of her own house. 
The white jogging shoes circled, is too big to be hers. Then, who's are those? 
There were several moments where ZICO was captured wearing the same shoes! 
Could this mean that the two idols are back in love? 
There is a high chance that the fan who posted this is right, either they haven't broken up in the first place or they've got back with each other. Afterall, we do not want money to be winning over love, do we? 
Must Read : Woman Crush Wednesday: SEOLHYUN of AOA