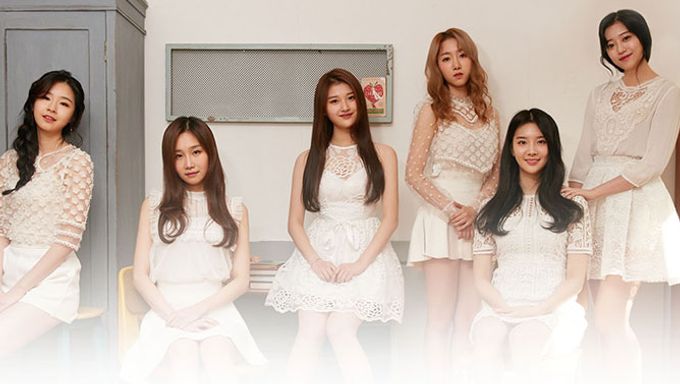 A Story Entertainment introduces their girl group to debut this year with participants from "Produce 101" and "Kpop Star 6"!
S*tory is set to debut in the later half of 2017. The group was formed under A Story Entertainment, and is set to have a lineup of 6 members. Their name is stylized with a separate S to indicate "Someone's Story", meaning that they will reach out to others by creating music that others can also relate to and get closer to. Although the girls have yet to debut, the girls are already garnering attention for their two members who've been active on survival audition shows the past two years.
Must Read : Chart 10 Wednesday: K-Pop Idol Trainees Who Rose to Fame Pre-Debut
As we get ready for the official debut of S*tory, let's take a look at the members' profiles!
ASTORYGIRLS Members Profile
(A Story Entertainment)
SeYoung
(Kim SeYoung)
Birth: January 13, 1995
Blood Type: O
Hobby: Eating shows; Finding good restaurants
Specialty: Singing
MinJoo
(Kim MinJoo)
Birth: November 26, 1995
Blood Type: B
Hobby: Listening to Park HyoShin; Eating shows
Specialty: High fashion model pose, Taking memo
GaEul
(Park GaEul)
Birth: May 8, 1999
Blood Type: B
Hobby: Drawing; Making sock dolls; Nail art
Specialty: Ballet, Dance
Interesting Fact: Appeared on "Produce 101"
SuKyeong
(Jo SuKyeong)
Birth: January 12, 2000
Blood Type: O
Hobby: Watching game broadcasts
Specialty: Eating ramen fast; Learning dances fast; Eating spicy food; Rubics Cube
JeongHee
(Go JeongHee)
Birth: March 11, 2000
Blood Type: O
Hobby: Watching movies alone; Traveling; Investigating
Specialty: Impressions, Organizing and taking memo
Ara
(Go Ara)
Birth: February 21, 2001
Blood Type: O
Hobby: Finding various music; Cooking
Specialty: Sleeping anywhere, High notes, Reaction
Interesting Fact: Appeared on "Kpop Star 6"
Official Twitter & Official Facebook & Official Instagram & Official YouTube