ASTRO Cha EunWoo, Weki Meki Kim DoYeon And Block B P.O For A V-Live Program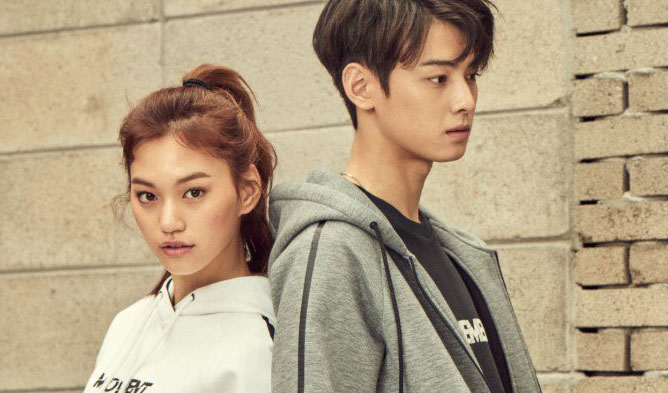 ASTRO's Cha EunWoo, Weki Meki's Kim DoYeon, Lizzy, Hong JinYoung, Jang DoYeon and Block B's P.O are confirmed to be part of the cast of an upcoming entertaining program on V-Live.
According to reports, the six of them are the main cast of the program "If Your Picture is Taken, You Die: The War at the Mart" (literal title). They started to film for the show in Ilsan on the 20th.
"If Your Picture is Taken, You Die: The War at the Mart" is the first entertaining program of Playlist, a production studio. The program has a new concept and is a mix of FPS game and reality show. Previously, Playlist did dramas that have a lot of views.
Members are left in a mart and have to survive and where only one person gets what he wants. Members are known for their game mania, therefore, viewers can expect a fierce battle.
But that is not all, expectations are all high because of the cast. Hong JinYoung and P.O already were together in "Living Together in Empty Room". Cha EunWoo and Kim DoYeon are family members from Fantagio agency. Lizzy and Jang DoYeon got also approved through various shows.
You can check their channel here.
Cha EunWoo did a V-Live on the 20th. He was in a mart and playing the game, spoiling fans on the upcoming program. Cha EunWoo seems to be in the middle of a mission with a cart full of stuff. It is a "battleground". Here is his video.
Are you excited about this new TV show?
Read More : Cha EunWoo's Behind The Cut Pictures From "My Id Is Gangnam Beauty" Script Reading