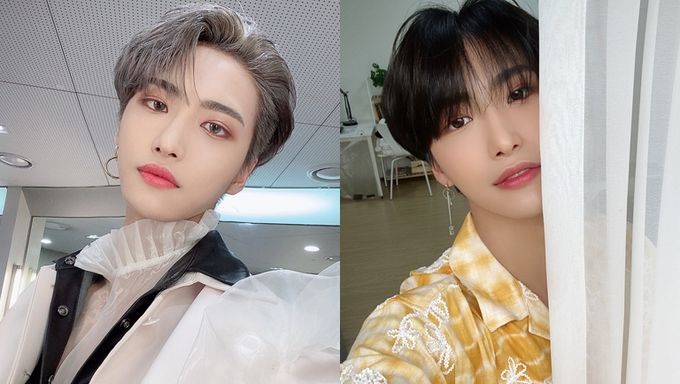 Welcome to the third article of Kpopmap's series introducing the must-follow idols posting boyfriend material pictures.
VICTON's ByungChan and SF9's Yoo TaeYang opened the series. Readers wanted to see ATEEZ's SeongHwa in our following article (poll), so here it is!
We can't miss talking about ATEEZ's SeongHwa, the expert of boyfriend material pictures with dual charms for this series. This K-Pop idol has talents in taking pictures, and we can only love it.
SeongHwa doesn't have an individual Instagram but he is very active on the group's social media accounts. ATINY are lucky because SeongHwa takes tons of amazing pictures.
He mainly posts selfies (but not only) and knows how to make them look all different. Let's have a look at his stunning pictures.
One of the reasons for such a vast diversity is that SeongHwa had tried so many different stylings: hairstyle (colors and styling), makeup, accessories (he rocks any earrings!), and clothing. Most idols change styling often, but SeongHwa really tried a lot. Also, if you pay close attention, you will notice how different his makeup is (eye and lips).
Have a glimpse of SeongHwa's selfies in various styling (taken in around one year's time). The idol looks fantastic in all the colors!
SeongHwa also posts pictures of his daily and stage outfits showing off his golden ratio.
The duality of SeongHwa is one of his most dangerous charms (read: dangerous for our heart). He can look soft and cute but also sexy and charismatic.
Here is a good at taking these pictures,
but also these.
SeongHwa also blesses fans with his angel smile.
To mention a few of his favorite poses, he likes to do the half flower pose, finger hearts, and pouting lips.
Lastly, SeongHwa doesn't post many pictures taken outside recently (compare to his selfies), but the few he posted are perfect for phone backgrounds.
SeongHwa is currently acting as SeYoung (supporting role) in the drama "Imitation". ATEEZ's latest Korean comeback is with their 6th mini album "ZERO : FEVER Part.2" and the title track 'Fireworks (I'm The One)' last March. The group also recently appeared on "KINGDOM: LEGENDARY WAR".
If you are new to SeongHwa, you can check his cover of Lauv's 'The Story Never Ends' here, SeongHwa's fancam for 'Fireworks (I'm The One)' here, and his individual content called "MARS ASMR" here
If you are not yet following SeongHwa, it is time to do so. You can follow him on ATEEZ's Twitter and ATEEZ's Instagram.
Kpopmap is listening to readers' opinions. Let us know yours by answering the poll below.
Who would you like to see in our next week's article?
Jul 23, 2021 ~ Jul 29, 2021
MONSTA X's HyungWon
23.1%
The previous weeks' poll choices also included WEi's Kim JunSeo, NU'EST's MinHyun, and UP10TION's Kim WooSeok.
Important notice: the vote is only deciding who will be covered first (next week). Everyone on that list will be covered in the series. You can suggest idols with boyfriend material pictures in the comments as well.
Don't forget to check out all previous articles of the boyfriend material series, you can find them directly from this collective list: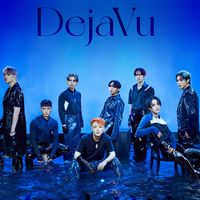 Became a fan of ATEEZ
You can now view more their stories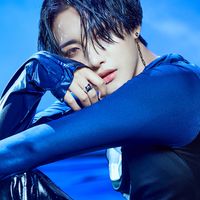 Became a fan of SeongHwa
You can now view more their stories