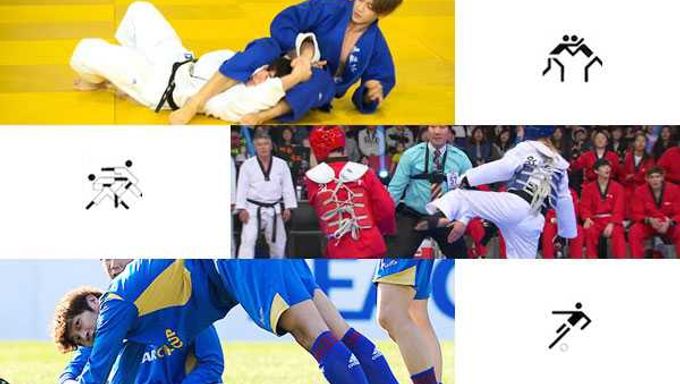 Let's see which idols were born with special talent.
K-idols are tired of working on the stuffy schedules every day. When we think about their great talents, we can guess they must have been busy for practicing in their pre-natal times. People say that genius people were born with the talent. This is not exceptional for K-idols. Many of them show off their inborn talents in numbers of special fields. Kpopmap has compiled a number of idols who were born with special feature which has affected their lives considerably.
Must Read : 2016 Idol Compilation: Sharing Similarities
Oh My God! Kpopmap has compiled sports genius idols stars. Some of which are not well-known that they are competent in sports. Their excellent sports skill gives us assumption that their sexy robust bodies were all made of enormous workout. Let's see which idols are the sports geniuses.
Jota - Mad Town
Jota's brilliant Judo skills brought his team's successful resurrection. After Jota's Judo playing at 'Cool Kiz on the Block', Jota got tremendous attentions and became loved by many people. His success brought his team's retry to the top star.
Victoria - f(x)
Victoria studied dance in one of prestige dance schools in China when she was a teenager. Because of her background, she often shows her supple body during stretching. Her amazing stretching show can hardly be followed by any others.
Yoon DuJun - BEAST
Yoon DuJun is famous for his endless love for sports. In the every year of the idols' sports event, ISAC, he has shown off his competent sports sense. Especially, his love for soccer is glanced during playing futsal games. His remarkable performances bring his team to win.
Bomi - Apink
It is quiet surprising to know, Apink Bomi is TaeKwonDo genius. She was affected by his father, the owner of her hometown's Supermarket, when she was young. She might have wanted to protect his father's market from mean kids.