According to South Korean news agency Joongang Ilbo, author Joo WonKyu, who wrote the novel 'Made In Gangnam', worked at various night clubs in the Gangnam district of South Korea to get insight in to the nightlife culture within the area  for his novel.
Mr. Joo worked in various clubs delivering shipments and driving vans for call girls for a period of six months.
So what exactly did Mr. Joo discover while working undercover in the Gangnam clubs? An absolute nightmare that will make the recent SeungRi and Jung JoonYoung scandals look like nothing compared to what happens in reality.
From police corruption, rampant prostitution, date rape drugs, and even snuff films (films that depict real life rape + murder). But the most shocking of them all was the fact that there were even elementary school girls being solicited for prostitution as well.
The "parties" that were held in some of the Gangnam clubs were real life depictions of the vices that we so often see in crime movies.
According to Mr. Joo:
"During the time I worked there, which was about three years ago, I saw some tourists from Southeast Asia who visited the clubs do get high on drugs. They also had systematic methods for cleaning the traces of drugs out of their systems so they wouldn't get caught. The club industry in Gangnam was highly lucrative, attracting many K-Pop idols to become investors and shareholders of major clubs. Members of idol group ***** and celebrities under major entertainment agency ****** are shareholders in these clubs."
Perhaps the current investigations in to club Burning Sun may reveal what other things have been transpiring behind the scenes in South Korea's night life and politics.
Read More : Burning Sun Reporter Missing & Associate's Home Burned Down Recently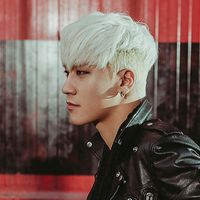 Became a fan of SeungRi
You can now view more their stories