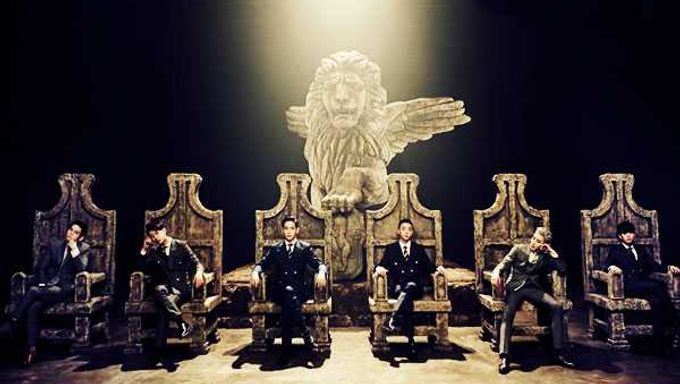 Do you want to be matched to the ideal types of your bias?
As K-idols become more and more popular, many fans wonder what type of person they get fascinated by the most. Thus, it gets tremendous attentions when they reveal their own ideal types. As soon as their ideal types are released, fans get busy to do their best to look or act similar to the released bias's ideal type. But, don't judge too fast because they can change their ideal types as often as whenever their new album comes. Then, there must be a chance that their ideal types can match with your current way. K-Idols often get asked what aspect of their ideal partner they look for the most? Well, sometimes the answers are specific, but sometimes ambiguous. They often pick one of the stars, who matches the most to their ideal types, when they can't describe the person, they are dreaming of, in words.
Must Read : Return To TS Ent After Long Legal Battle : B.A.P Profile
Here is a compilation of ideal type characteristics revealed by our bias of the day. See if any of them fit you!
It's B.A.P, today!
1.Ideal Types ( Descriptions)
Bang Yong Guk: Someone with not superficial but real moral mind from her deep inner side and wave hair style.
Him Chan: Innocent and slim size woman with warm heart. No specific about appearance.
Dae Hyun: Someone with full of elegance and very thoughtful.
Young Jae: A girl always sure about herself, has a very clear view, and loves him always. Pretty eyes.
Jong Up: Someone I can feel a thing from at first sight.
ZELO: Smart girl, who I can learn something from, and can speak English very well. Pretty smile. No bang and non-double eyelid.
2. When asked to pick a Korean celebrity that closely resembles their ideal type
Bang Yong Guk: Tang Wei
Dae Hyun: Shin Sa Im Dang, historical great woman in Joseon Dynasty.She perfectly matches with his ideal type descriptions.
Young Jae: As One
Jong Up: Anna from Frozen
ZELO: Ailee