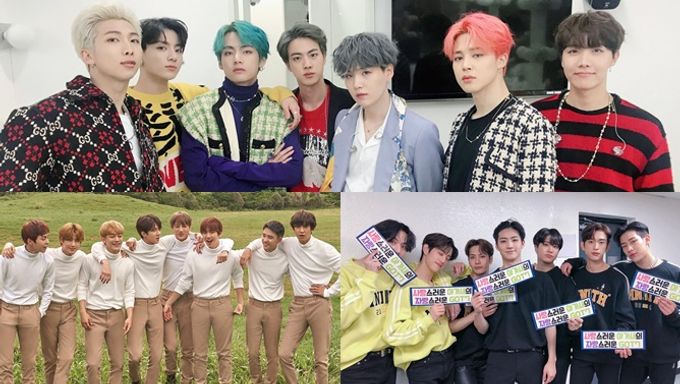 On Apr. 22, Billboard has opened the voting for the 'Top Social Artist' award for this year's Billboard Music Awards (BBMAs).
If you did not know, this year 3 different K-Pop groups were nominated for the category and they are none other than BTS, EXO, and GOT7.
Voting is now open for Top Social Artist at the #BBMAs. You can tweet #BBMAsTopSocial + [nominee name] and go to https://t.co/o0FMwvkX7q to vote! ✨ pic.twitter.com/6nYIyyE4zG

— Billboard Music Awards (@BBMAs) April 22, 2019
Fans of these 3 groups are able to cast their votes by either tweeting the hashtag #BBMAsTopSocial with their favorite K-Pop group name or heading over to Billboard official site to vote.
Aside from the 3 K-Pop groups, Ariana Grande and Louis Tomlinson are also part of the nominees under 'Top Social Artist',
For the past 2 years, BTS has received the 'Top Social Artist' award and many wonder if this year they will also be able to receive the prestigious award. With that being said, fans of these five acts are doing their best on Twitter to support their favorite group.
BBMAs will be happening on May 1!
Share with us who you are currently voting for!
Read More : BTS Is The First K-Pop Group To Have Perfect All Kill (PAK) In 2019 With 'Boy With Luv'