BEAST has finally set up their independent entertainment company, but Cube has another story to tell about the boys leaving.
According to various sources, BEAST has finalized their legal plans to set up their own entertainment label. A news report cited, "The company for the members' future activities are finalized, and contract will be made in the near future." BEAST plans to inform their fans as soon as the establishment for their label is finalized.
Must Read : DuJun Speaks Up About BEAST Leaving Cube & Forming New Label
The members' contract with Cube Entertainment ended on October 15th, and rumors started circulating that the group wished to start their own independent company to manage themselves. Cube Entertainment continued to negotiate with the members to see if they will stay with the company, while investors from an entertainment company in Hong Kong have expressed their desire to invest in the group's start-up. After a long process of discussion, it appears that the boys have ultimately decided to go out on their own.
BEAST's new label will be called Good Luck Entertainment, named after one of their hit songs. According to YonHap News, the boys have already recruited the help of a former JYP Pictures employee, a former Cube manager, and are currently forming up their team.
The only thing left for the group is to negotiate the rights of their group name and their previous albums with Cube Entertainment. However,  Cube seems to have other ideas in mind. According to News1, Cube has released an official statement saying, "We've never heard of the establishment of BEAST's independent label. We are still under discussion about re-contracting, and we'll be checking up on this."
BEAST has been acting without an official label for the past month as each member continues to take part in acting and variety shows.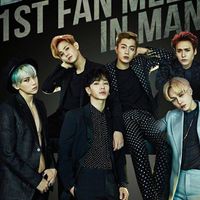 Became a fan of BEAST
You can now view more their stories