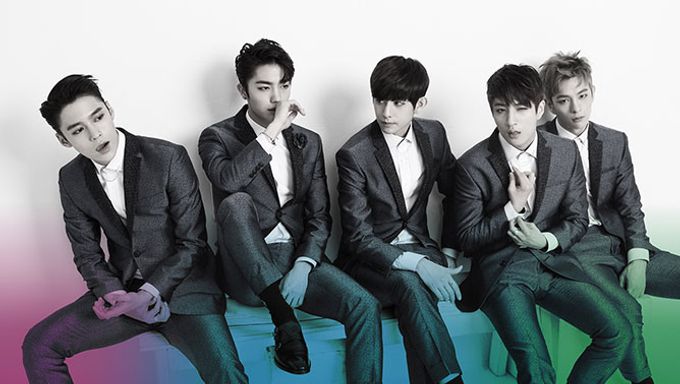 Meet the K-Pop rookie boys who are determined to make you their girl!
BEATWIN debuted in January 06, 2014 under Heavenly Star Content, now known as Elen Entertainment. The group originally debuted as a 6 member boy band, but has since lost a member. The group now promotes as a 5 member band, consisting of YoonHu, JungHa, YeongJo, SeongHo and SeonHyuk. Although these boys are still rookies, they continue to return to the stage with exciting music. Their latest track, "Your Girl" was released this past July 2016, but the boys are rumored to be returning as soon as next month!
Must Read : Mercury Profile: Transgender Model Choi Han Bit Debuts
Let us introduce you to the K-Pop rookies of a unique sound, BEATWIN!
BEATWIN Profile
(Elen Entertainment)
SeonHyuk
(Im SunHyeok)
Birth: September 10, 1990
Height: 183 cm
Weight: 61 kg
Blood Type: A
Position: Leader, Vocal
SeongHo
(Jin SeongHo)
Birth: January 16, 1996
Height: 172 cm
Weight: 58 kg
Blood Type: A
Position: Maknae, Vocal
YeongJo
(Jo YeongJo)
Birth: August 31, 1991
Height: 180 cm
Weight: 63 kg
Blood Type: AB 
Position: Dancer, Vocal
YoonHu
(Jo YoonHu)
Birth: March 27, 1995
Height: 175 cm
Weight: 58 kg
Blood Type: O
Position: Rapper
JungHa
(Hwang JungHa)
Birth: January 29, 1993
Height: 180 cm
Weight: 67 kg
Blood Type: A
Position: Rapper
Official Twitter & Official Facebook & Official Instagram  & Official YouTube
Must Read : Photo )) 160805 BEATWIN Heading to KBS Music Bank