"My First First Love" also called "Because It's My First Love" is a 2019 growth campus romance web drama. It has a season 1 and 2.
Already many K-Dramas and K-Pop fans have an eye on this drama because of the amazing cast and director (from "YoungPal", "My Sassy Girl", and more). If you are interested in love triangle, the drama might be for you. The drama was fully pre-produced.
JiSoo is a rising Hallyu actor, he starred in dramas such as "Moon Lovers: Scarlet Heart Ryeo" (2016), "Strong Woman Do BongSoon" (2017), "Bad Guys 2" (2017), and "Ping Pong Ball" (2018). Many are excited about him being the lead role.
Here is more information.
The cast and summary are the same from season 1.
My First First Love (2019)
Information
Title: My First First Love/Because It's My First Love/cheossarangeun cheoeumiraseo/첫사랑은 처음이라서
Director: Oh JinSeok
Writer: Kim MinSeo
Network: Netflix
Runtime: Season  1 from April 18 / Season 2 from July 26
# of Episodes: 8 each season
Language: Korean
Summary
It is a drama that tells the story of youth's first love. The three characters are in search of love, friendship, and dreams. Two university students that have no romantic feelings: a guy friend and a girl friend (female friend), and a close friend of this guy that has romantic feelings for this girl.
Cast
JiSoo as Yoon TaeOh
A university student in Business Departement. He has a warm appearance, goes to a prestigious university, and his father is a building landlord. But that is just the appearance, in reality, because of the precarious family relationship, he feels a sense of alienation. One day, he felt confused and surprised as he started to have romantic feelings for Han SungYi, his girl friend who lives in the same house.
DIA's Jung ChaeYeon as Han SongYi
A university student. She is the center of the love triangle.
Jung JinYoung as Seo DoHyun
A university student. He is cold and picky, a chic city guy. He is a model student that does not know about love.
Posters & Teaser
Here are the official posters of the season 1.
Here is the official posters of the season 2.
Here is the official teaser of the season 1.
Interesting Facts
ChaeYeon posted pictures of the drama set on her Instagram.
https://www.instagram.com/p/Botclz7AbZ5/?taken-by=j_chaeyeoni
Nam JooHyuk also considered joining the drama.
Read More : 4 Reasons Why The Love Triangle Of "My First First Love" Got Viewers Torn Apart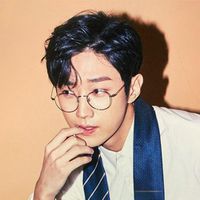 Became a fan of JinYoung
You can now view more their stories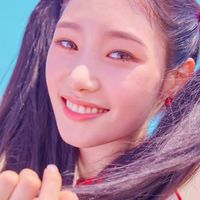 Became a fan of Jung ChaeYeon
You can now view more their stories