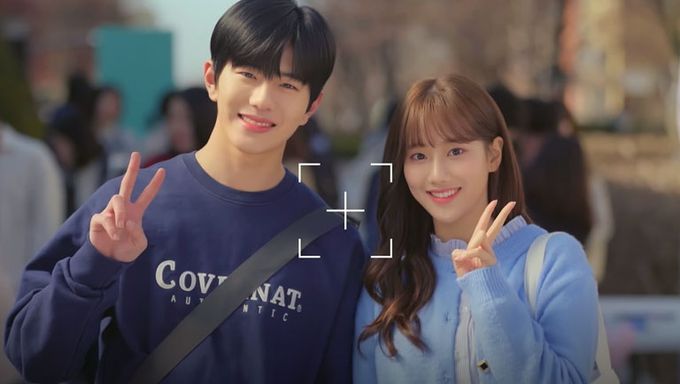 Are you new to Korean web dramas and you don't know where to watch them? Or are you simply looking for more web dramas to watch? You are in the right place.
On YouTube and V-Live, there are numerous channels that have web dramas with subtitles and for free. It is kind of hard for new web drama watchers to know where to look at. We have picked the best 5 channels with a few extra recommendations.
Let us know in the comment which channel(s) you recommend.
1- Playlist Studio
Playlist Studio is the most famous channel for web dramas. They have produced good quality web dramas such as: "A-Teen", "Love Playlist", "XX", "4 Reasons Why I Hate Christmas", "Ending Again", and much more.
Playlist Studio is coming up with "The Girl And The Boy Coming Out Of Manga" (Kim MinKyu and Weki Meki's DoYeon) and with "Twenty Twenty" (UP10TION's Kim WooSeok).
Global YouTube Channel, V-Live Channel
2- KOKTV
KOKTV means King of Korean Drama TV. "Best Mistake" is probably the most popular KOKTV web drama. But its other web dramas such as "Real:Time:Love, "One Fine Week", "Have A Nice Dessert", "FAILing in Love", and "Wish Woosh" are also very popular.
YouTube Channel, V-Live Channel
3- tvN D Story
tvN D story has produced popular web dramas such as "The Temperature Of Language: Our Nineteen" and "Necessary Dating Education". "Girl's World" with OH MY GIRL's Arin, Hwang BoReum, FANATICS's DoAh, Han ChaeKyung, Kwon HyunBin (VIINI), and RyeoUn is coming soon on the channel.
YouTube Channel, V-Live Channel
4- Lululala Story Lab (from JTBC)
Lululala Story Lab has also interesting web dramas with idols such as "The Way I Hate You" with NCT's JaeMin and "Crash! Insignificant Roommates" with Golden Child members.
YouTube Channel, V-Live Channel
5- Beautiology
Beautiology has web dramas such as "My Dog-like Dating", "What to Do with You", "Will Be Okay, Never Die", "Fell it, Genie", and more. The channel has interesting love stories.
Looking for more channels?
There is Lifetime who has web dramas such as "Who Kissed Me?". ASTRO MoonBin's new web drama "The Mermaid Prince" will air on that channel.
BAMBOO Network has web dramas such as "Love In Your Taste" with SF9's Chani and more.
Big Picture Mart is airing the web drama "Big Picture House" with AOA's YuNa, N.Flying's (Kim) JaeHyun and (Lee) SeungHyub, and more.
CONS TV aired "Number Six" with BTOB's Lee MinHyuk and more and "Monchouchou Globalhouse" with AB6IX's DaeHwi.
Tooniverse aired the popular teen web drama "Hearts and Hari".
And more.