Stray Kids's HyunJin has kept his hair long for quite some time now. STAY love his hair and there is no wonder why since he looks so attractive with it.
With his long hair, he tried different styling with blond and black hair, tied or untied, and also numerous accessories.
We have selected the 5 best styling of HyunJin's long hair (only from his most recent blond hair). What is your favorite? Let us know in the comments.
1- Ponytail
HyunJin looks mesmerizing with a ponytail. This styling is cool and eye-catchy. He looks like a character from a manga.
2- Hairband
With this hairband, HyunJin was captivating on stages. He even added one scar on his nose to finish the styling.
3- Braids
This little braids styling is definitely one of our favorites as HyunJin managed to pull them off perfectly.
4- Untied prince-like hair
With his hair untied, HyunJin has somehow this prince-like vibes. He looks elegant and charming.
5- Beret
His collection of berets is just too huge. HyunJin has worn the accessory with a lot of different colors and managed to look amazing in all of them.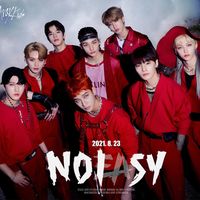 Became a fan of Stray Kids
You can now view more their stories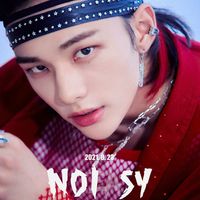 Became a fan of HyunJin
You can now view more their stories