Welcome to the ninth article of Kpopmap's series exploring the amazing duality of K-Pop idols!
Previously on this series, we presented to you the amazing duality of  SF9's ZuHo, ATEEZ's SeongHwa, MinGi, MIRAE's Son DongPyo, Stray Kids' Felix, VERIVERY's GyeHyeon, EXO's BaekHyun and UP10TION's Kim WooSeok. 
Today, we're bringing to you the resident Bread Prince of K-Pop. THE BOYZ' YoungHoon! For those who might not know, YoungHoon was scouted while he was at a convenience store eating bread! As such, his favourite nickname is BreadHoon or more accurately, BbangHoon. To explain it further, the "Young" in his actual name "YoungHoon" means zero, which is also called "Bbang" or "Ppang" in Korean. Combining this wordplay with how he got scouted, he got the nickname "BbangHoon" but he also likes it when his fans call him "Bbangjanim" or "Bread Prince".
While "YoungHoon" sounds strong and impactful, "Bbangjanim" is cute and adorable, just like how he is. It is common knowledge that YoungHoon is a powerhouse on stage. However, off the stage, he's just a big softie. 
YoungHoon looks like an elite supermodel in his pictorial for GQ Korea.
On stage, he knows exactly how a command an audience's audience and keep them hooked.
At the same time, he can turn pictorials into a swoon-fest with how he can switch to his cute side in a second.
You'll also see YoungHoon post the most adorable selfies when he's done with his scheduled activities or at the end of a long day.
While he looks like an angel, he loves playing the devil!
However, he cannot hide the absolute ethereal being he is.
Once again, for your consideration, this is YoungHoon from THE BOYZ.
This is our beloved Bread Prince of K-Pop!
Finally, who can forget how adorable YoungHoon reacted to THE BOYZ' very first music show win? You can watch for yourself (if you haven't already) in the video below from 1:45 onwards!
Which YoungHoon do you like the most? THE BOYZ' YoungHoon or Bbangjanim? Share your thoughts with Kpopmap in the comments section down below!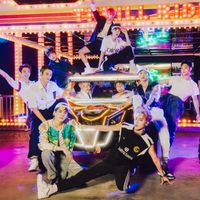 Became a fan of THE BOYZ
You can now view more their stories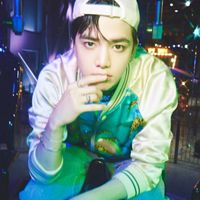 Became a fan of YoungHoon
You can now view more their stories