Big Hit Reveals The Truth About Sasaeng Peeking Into BTS Hotel Room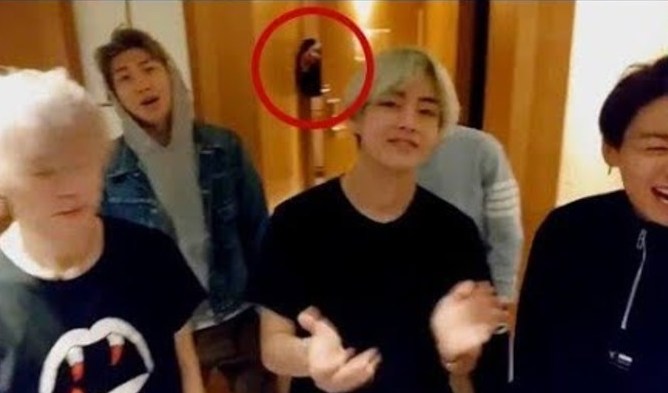 So just recently, BTS fans were going crazy after catching an alleged sasaeng fan peeking into the idol group's hotel room during a live streaming session in celebration of member J-Hope's birthday.
The fans were very quick to anger and began criticizing Big Hit Entertainment for being lax with security.
This video was taken by a saesang fan. She had been following bts for a while now and she followed them to their hotel. Her ig is jikook97_95 I'll post a pic of it in this thread. pic.twitter.com/8dO9zz4Cov

— 하늘에 소원하다☀️ 상처를 바래다☁️ (@monobxdbye) February 11, 2019
A FREAKING SAESANG!! @bts_bighit GIVE THEM BODYGUARDS RIGHT NOW pic.twitter.com/AJVREmw9ZS

— IG || Bts.galoree (@BtsDailyRemind) February 17, 2019
HOLY FUCKING HELL BIGHIT YOU FUCKERS CAN'T YOU SEE THE SAESANG BITCH YOU BLIND FUCKS. I'M NOT GONNA GIVE YOU MONEY CAUSE YOU FATASSES CAN'T PROTECT BTS WTF pic.twitter.com/QoXVoNHtXZ

— KOOKIE'S JIN (@PUREJINKOOK) February 9, 2019
However, Big Hit Entertainment released an official statement regarding the incident, and it changes everything. The K-Pop entertainment agency stated that the woman who is seen in the live stream is not a sasaeng fan but a staff member. Big Hit Entertainment also reminded fans that the agency enforces strict security measures and ensures that the area that their artists occupy is off limits to outsiders.
Read More : The K-Pop Idol Who Sold His Phone Number To Girls In School