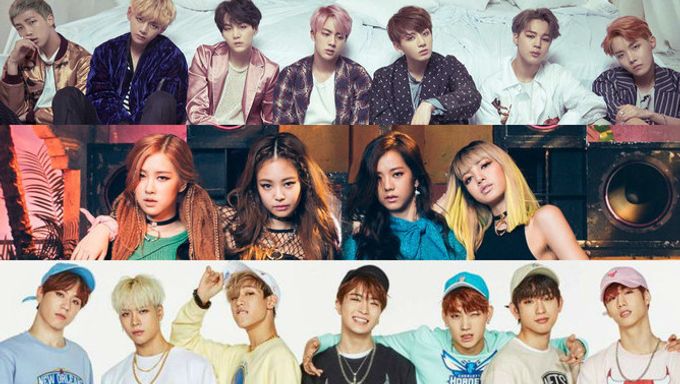 The end of 2018 is near and fans may be wondering what the new year in 2019 has in store.
2018 may have been another successful year for K-Pop agencies, we all know that they're always thinking ahead to maintain their success and deliver something new for all the fans.
Below are some things that you can expect from the big three agencies in the upcoming year.
Big Hit Entertainment
As many BTS fans are probably well aware of, Big Hit Entertainment is currently aiming to launch a new boy group sometime in early 2019. Although not too many details regarding the new boy group has been revealed, what we know is that there will be five members within the group and that their concept will be quite different from BTS.
BTS will continue on with their dome tour in Japan and across Asia.
YG Entertainment
As you've already guessed, YG Entertainment is currently busy with BLACKPINK promotions, especially regarding the solo debuts for all the members and also their partnership with Interscope. It has been reported that BLACKPINK will be embarking on a world tour starting from major cities within Asia in order to prepare themselves to move on to the US.
In addition, WINNER will also be releasing their third studio album in 2019 while going on their US tour beginning on January.
In addition to this, fans can expect the finalists of 'YG Treasure Box' to also debut some time around in mid-January.
And given that the members of BIGBANG will be discharged from the military in 2019, it is highly likely that fans will once again be able to reunite with their idol group.
Lastly, the new YG headquarters will also be completed, so for anyone hoping to catch a glimpse of the amazing new building, 2019 will be the year where you can travel to South Korea to have a look.
JYP Entertainment
2019 will also be an exciting year for JYP Entertainment as their star idol girl group TWICE will be embarking on their 2019 Japan Dome Tour.
And after having much hype surrounding it already,  JYP Entertainment will be launching their new girl group that will follow in the footsteps of TWICE. It is assumed that Shin RyuJin will be among the lineup. Although there haven't been any official confirmations, fans can expect a five-member girl group.
The plan's blueprints included information about 2PM, GOT7, DAY6, TWICE, Stray Kids, Boy Story, the new and upcoming South Korean girl group, the new and upcoming Japanese girl group, and the upcoming boy group in China.
Read More : IZ*ONE vs. CLC, Fans Talk About Song That Was Originally Intended For Latter