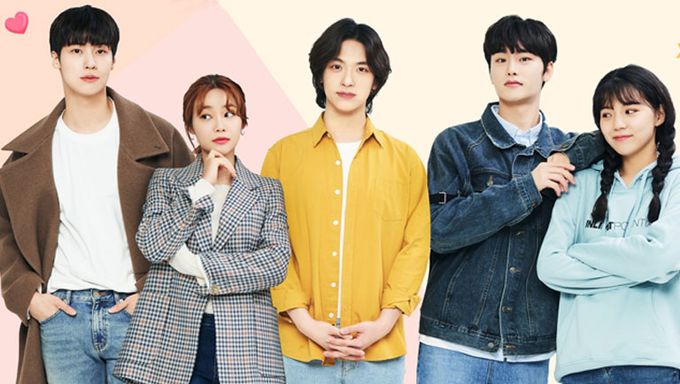 "Big Picture House" is a web drama about love, idol, and youth.
The cast is composed of acting-dols from FNC Entertainment and rookie actors. The two members of N.Flying -JaeHyun, and SeungHyub- and AOA's YuNa have all previous experience in acting.
It talks about idols who have failed to debut or have disbanded after debut. But it is also about people facing failure and a story about love, dream, and family that anyone in their 20s can relate to.
You can watch the drama on YouTube, check the link at the end of the article. The drama will be released every Friday and Sunday at 6 pm KST.
Here is more information.
Big Picture House (2020)
Information
Title: Big Picture House/Bikpikcheo hauseu /빅픽처 하우스
Director: -
Writer: -
Network: Big Picture Mart
Runtime: From March 13, 6 pm KST
# of Episodes: -
Language: Korean
Summary
It tells the story of five men and women that failed to prepare to be an idol or have continuously encountered failure but they continue to prepare for it. They live in the same share house while experiencing dream and love.
Cast
AOA 's YuNa as Nam GaYoung
She was dreaming about her solo debut and endured a tough trainee career. However, her contract was terminated. She joined the share house.
N.Flying 's (Kim) JaeHyun as Kong SungWoo
A tsundere idol trainee.
N.Flying's (Lee) SeungHyub as Kwon HyunMin

A sweet sunbae. He has a love line with GaYoung.
Choi JungWoo as JaeJin
The head of the share house.
Kim DooRi as Joy
She is a YouTuber.
Interesting Facts
Here is the teaser.
Here are the official posters.
Link
You can watch on the official YouTube channel of Big Picture Mart, here
Read More : Top 10 Most Handsome K-Pop Acting-Dols In Korean Traditional Clothes