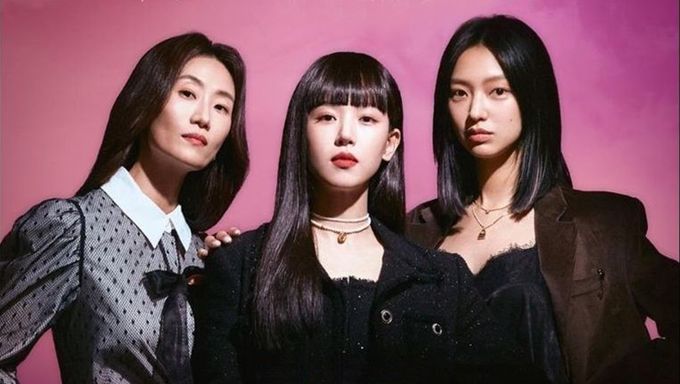 "Bite Sisters" is a fantasy drama about fashion-forward vampires who unintentionally help humans in need.
The leads in the drama are Kang HanNa, Kim YoungAh, Choi YuHwa, and Lee SinYoung.
Kang HanNa started out as a dancer and later transitioned into acting. She has appeared in the dramas "My Roommate Is a Gumiho", "Start-Up", "Drama Stage Season 3: Woman with a Bleeding Ear", "Designated Survivor: 60 Days", "Familiar Wife", and "Just Between Lovers."
Actresses Kim YoungAh ("Love Scene Number", "Was It Love?", "Mystic Pop-Up Bar", "When My Love Blooms", "Touch"), Choi YuHwa ("River Where The Moon Rises", "Class Of Lies", "Life") and actor Lee SinYoung ("Awaken", "How To Buy A Friend", "Crash Landing On You") will also be starring alongside Kang HanNa in this web drama. 
Bite Sisters is produced by CJ ENM and will be released on the Put Your HANDSOME YouTube Channel. Put Your HANDSOME previously worked with Lee SooHyuk on the web drama "Handmade Love."
Here is more information. 
Bite Sisters (2021)
Information
Title: Bite Sisters / Baiteu Ssiseuteojeu / 바이트 씨스터즈
Director: Han GiRam
Writer: Han GiRam, Lee YeSul
Network: Put Your HANDSOME YouTube Channel
Runtime: From October 19
# of Episodes: -
Genre: Fantasy
Language: Korean
Summary
A fantasy drama with an unconventional background, in which three vampires, who have freely digested fashion trends from the Gyeongseong era to the modern era, live next to us in 2021.
Cast 
Kang HanNa as Han LeeNa
She is an 821-year-old vampire and trendsetter. She can't stand seeing injustice and accidentally becomes an influencer who unintentionally helps people secretly. 
Kim YoungAh as Kim MiSook
The eldest of the Bite Sisters who possesses a chic personality and gives off a mysterious charm. She runs a clothing store with an elegant atmosphere.
Choi YuHwa as Lee JiYeon 
She is a team leader at an advertising company and one of the trio of the Bite Sisters. She is a career woman recognized for her ability at the company and exhibits a confident girl crush attitude.
Lee SinYoung as Jung SungMin/Yoon GyungHo
A mysterious figure who appears in front of the Bite Sisters and leaves a deep impression on them.
Teaser & Posters
Here is one of the teasers.
Here are the official posters.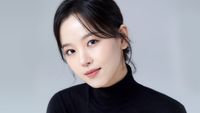 Became a fan of Kang HanNa
You can now view more their stories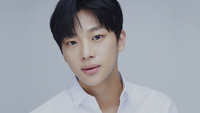 Became a fan of Lee SinYoung
You can now view more their stories