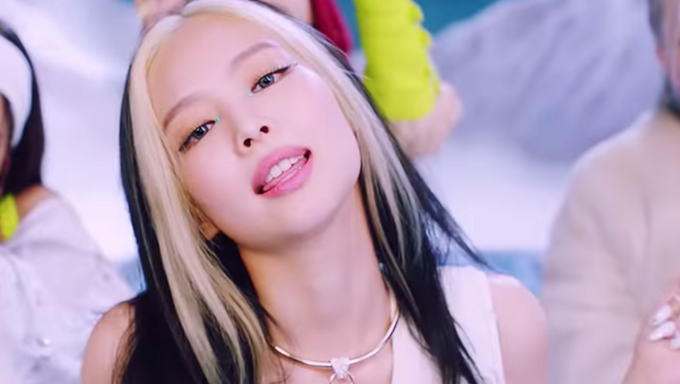 With BLACKPINK's highly anticipated comeback single 'How You Like That' finally having been released in 2020, group member Jennie is back at it once again with another new dazzling look.
But before going any further, JiSoo, Rosé, and Lisa too look absolutely stunning as well. This is basically K-Pop visual concept done properly at its best.
The girl group's latest comeback single, 'How You Like That', has most definitely been everything that both fans and K-Pop music listeners have been expecting.
Sublime production quality from YG Entertainment's best professionals that never disappoint, a MV that leaves viewers in shock and amazement, well put together visual concepts from each individual group members, and of course vocal and dance performance from the group that proves why they're one of the most popular K-Pop girl groups of this generation.
How many times have we seen teasers from artists, expecting a massive track, but only to be let down by the actual song?
Fortunately, 'How You Like That', and any other BLACKPINK songs for that matter, has always been the opposite. You get only the best, and the song immediately is able to hit that sweet spot in your ears right away.
Group member Jennie, who is arguably the biggest fashion icon in not just among the members of BLACKPINK, but in the entire K-Pop scene, has an interesting new hairstyle for the recent comeback in 2020.
Mixing blonde with black.
While it's definitely a risky choice of colors to mix and match, especially the way Jennie's has been done, being a fashion icon and a pretty face that all South Korean women want to emulate definitely allowed her to pull it off.
And it has been by far our favorite look so far in 2020.
Is there anything that this beautiful and talented young artist cannot pull off?
The human CHANEL's new hairstyle has actually caused one particular rapper to try it out as well. Sleepy decided that he wanted blonde hair with black highlights, or the other way around, whichever way you want to look at it.
Below is what happened.
While Sleepy seemed quite happy with his new look emulating Jennie's new hairstyle, his fellow rapper friend DinDin seemed to have completely different feelings about him getting his hair done like that.
He stated:
"I really hate the hair lol."
While we're not sure whether the look suits him best, we give him props for trying it out.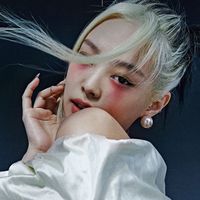 Became a fan of Jennie
You can now view more their stories