What comes to your mind when you hear the name Yang HyunSuk?
We're quite certain that for most people, it would "scary", "papa YG", "powerful", "intimidating", "cheshire cat", and etc.
However, for BLACKPINK member Jennie, they are slightly different. A short clip of Jennie appearing on a talk show being asked this question has been circulating on various South Korean websites lately, and it reveals the five things that come to her mind when hearing her boss's name.
1 YG
Well of course. YG is in fact actually the initials for his nickname from his days in Seo Taiji & Boys, Yang Goon.
2 Lot's Of Money!
Yes, he's filthy rich. He's amassed a fortune through the production of several highly successful YG Entertainment idol groups such as BIGBANG, 2NE1, SECHSKIES, iKON, WINNER, and BLACKPINK. And not to mention, he did earn a hefty amount during his days in Seo Taiji & Boys as well. Oh, and he owns a lot of other businesses within the food and electronic industries as well.
3 Puppy
We're not sure what this one means, except maybe Jennie thinks Yang HyunSuk looks like a puppy?
4 YooJin
Who is YooJin?
5 HyunSuk E
Usually, adding 'e' at the end of a name is done to friends or someone in the same status. We don't think it's a good idea for her to call Yang HyunSuk, HyunSuk-e.
Read More : Monsta X & CL Next In Line For Collab With Steve Aoki After BTS?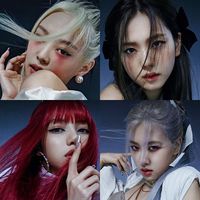 Became a fan of BLACKPINK
You can now view more their stories