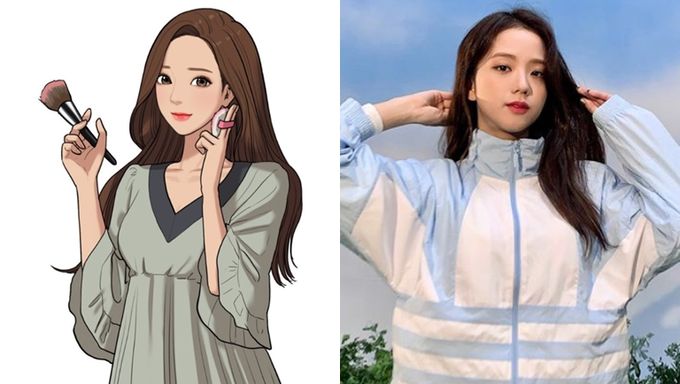 The popular webtoon "True Beauty" of Yaongyi is adapted into a drama and ASTRO's Cha EunWoo is positively considering the lead role.
The drama and webtoon tell the growth story of a girl that turns into a goddess thanks to makeup skills. She rather dies than reveals her bare face. It tells her first love story with the only man that saw her without makeup.
At the news of Cha EunWoo being cast, the webtoon fans have been thinking about who would be the perfect actress to act with him as the lead female character JuGyung. A high school girl who turned into a popular 'goddess' thanks to her makeup skills.
On Apr. 24, we suggested 5 actresses that would be perfect for the role: AOA's SeolHyun, Chae SooBin, BLACKPINK's JiSoo, Kim YooJung, and Kim HyeYoon. Kpopmap readers voted for the actress of their choice (with an "other" option if the 5 names did not interest them). The vote was closed on May 9.
Looking at the result, JiSoo is undeniably the most wanted actress for the role of JuGyung with an impressive amount of votes. She gained 2,364,863 votes or 67.3% of the vote.
Kim HyeYoon also gained 1,100,888 votes or 31.3% of the votes. She is the second most wanted actress according to the votes.
Here are the final results.
Fans are impatient to know who the production team will cast as there is no one who was cast yet. Many are also eagerly looking forward to knowing if Cha EunWoo will accept the offer and to know more about the drama adaptation.
Thank you to all of you for voting!
Note: Due to overwhelming comments asking if JiSoo would be cast as the lead actress because of this vote, Kpopmap felt the need to clarify that the votes will not affect the cast of the production team. The aim of the vote is for Kpopmap readers to share their opinion about their preference for the lead actress.