Do you like dancing or are you interested in watching dance choreography? If you are, you are definitely in the right place as today we will be looking deeper into choreography of K-Pop idol groups.
Through various opportunities, K-Pop idols are getting more chances to showcase their talent. There seemed to be a rise in trend for K-Pop idols to release spectacular and impressive dance performance videos. One which caught our attention is none other than BLACKPINK's Lisa!
She had recently a short dance performance with the song 'Mushroom Chocolate' by QUIN and 6LACK. Take a look by yourself below if you have not do so.
Lisa is known by many K-Pop fans as an extraordinary dancer and she has proved herself once again. Previously, she was also chosen by famous choreographer, Choi YoungJun as one of the best dancers among K-Pop idols.
It takes just a few seconds for many to decide if a content is going to be interesting and Lisa had made that happened the moment the video had started.
At the opening of the choreography, Lisa had her back facing the camera and started with intricate hand movements before she gave her leg a stretch that caused many of her fans to go wow.
Thanks to the sudden turn, her hair was also seen 'flying' in the right direction, giving the dance step an extra something.
If you also noticed the lyrics as well as the beats of the song, Lisa had hit them perfectly. At the same time, she also showed off how she was able to control the strength as well as the flow of her body by relaxing and tensing her muscles.
Needless to say, her facial expression was alluring, causing anyone watching the dance video to want to see even more from her.
Lisa might be moving her body but her eyes are always focused on the camera.
Yet again, thanks to the camera capturing the full shot, many are able to see how she uses her whole body when she dances. Another thing to take note is the fact that she was also wearing heels. Being able to dance in heels is another difficult thing as the extra height tends to cause the dancers to be thrown off from their center of balance and weight.
Lisa has definitely stepped up her game as a dancer and proved to many that she is definitely one of the best dancers out there.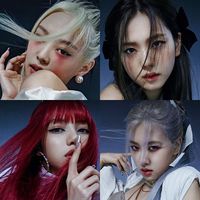 Became a fan of BLACKPINK
You can now view more their stories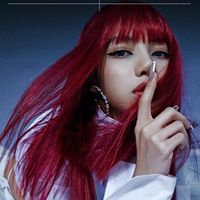 Became a fan of Lisa
You can now view more their stories