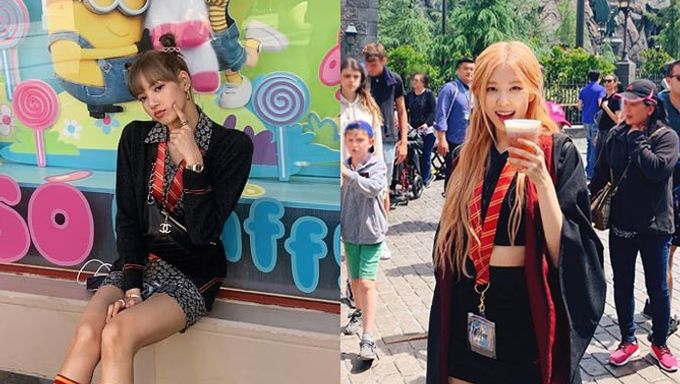 Are you keeping track with the activities of BLACKPINK?
In the previous weekend, BLACKPINK performed for an entire hour in music festival "Coachella 2019" with their latest title track 'KILL THIS LOVE' and also many of their hit songs such as 'DDU-DU DDU-DU'.
In between their busy schedules, it looks like Rose and Lisa also managed to find some time to hang out together at Universal Studios Hollywood. Both of them posted pictures on their official Instagram accounts.
https://www.instagram.com/p/BwQhHMzh06g/
https://www.instagram.com/p/BwRRWc7n5oe/
Through their pictures, Rose and Lisa appeared to be wearing robes from the "Harry Potter" movies.
Fans also said that they looked like as if they were 'students' under the Gryffindor house. They were also happy to see that they were able to have fun and explore different parts of the U.S. with each other.
BLACKPINK will be performing once again in "Coachella 2019" on Apr. 19.
Do you find the two of them adorable?
Read More : BLACKPINK Turns The Heat Up At "Coachella 2019" With 'KILL THIS LOVE' And More