BLACKPINK Told Behind Story About Original Group Name As PINK PUNK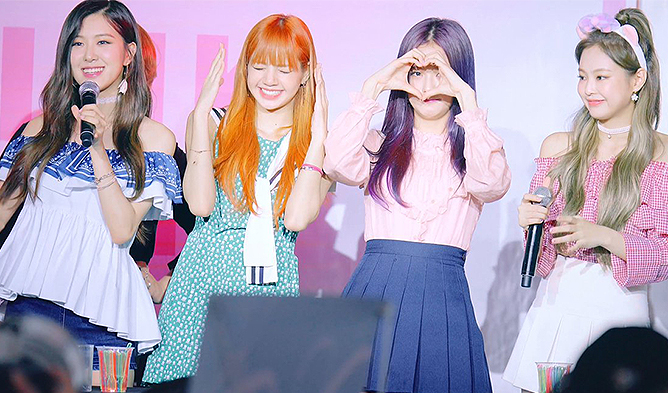 How lucky BLACKPINK are! They could be named as PINK PUNK. 
BLACKPINK unveiled the behind story related to their former group name before the debut, PINK PUNK on Radio program "Cultwo Show". BLACKPINK's members breaking down their name, explaining "Yang HyunSeok, CEO of YG, named us.", followed by, "We got a stage name that is PINK FUNK. He made it into cool version, so we finally became BLACKPINK." A dj said that BLACKPINK is much better than PINK FUNK. 
Meanwhile, DJ also asked them of the way how they keep their slim shape. After BLACKPINK's hesitation, JiSoo confessed that "It's been a while after we all gave up working out.". How honest JiSoo is! Even BLACKPINK looks so cute being that being frank. 
What do you think about the original name, PINK PUNK? Which one do you prefer?
Must Read : Video )) BLACKPINK – As If It's Your Last