BLACKPINK and TWICE are two of the hottest girl groups within the K-Pop scene at the moment.
Which is why YouTuber JUJUWORLD decided hold a small survey where the youth on the streets of Hongdae (HongIk University), often considered the hipsters of South Korea for their fashion and music trends, to vote on which of the two girl groups they preferred.
Of course, all of this is done just for fun and isn't exactly an official poll.
After holding a quick impromptu poll on the streets, the results are the following below.
BLACKPINK - 77 Votes
TWICE - 43 Votes
Both -19
And below are some of the reactions from netizens. While BLACKPINK may have won this very small impromptu poll, we all can agree that the TWICE are also very popular and have won official popularity polls through various media surveys. Which is why an argument soon began amongst netizens.
"LOL You guys all know that all the ahjussis (mature men) are only TWICE lol go over to Pangyo or other areas, all the older men in their twenties and thirties will say TWICE lol"
"I'm not a fan of either..but isn't it ridiculous to compare them? I think obviously TWICE is on another level? I wouldn't be complaining if it was TWICE vs Red Velvet...When was BLACKPINK ever considered big?"
"This is just for fun, why are there people getting so serious over this."
"I personally think BLACKPINK is more mainstream, and TWICE has a lot of fans who kept up with them since the beginning (like BTS)."
"TWICE's fanbase is made up of kind of younger crowds? My younger siblings in their elementary and middle school years say so."
"Isn't it obviously BLACKPINK these days? A lot of girls talk more about BLACKPINK than TWICE."
"If it's Hongdae..obviously it's going to be BLACKPINK lol But this is just a street poll so I guess it's just for fun."
"Well the entire neighborhood there is full of hipster wannabes so...."
"These days, Hongdae is full of just ordinary people in the day time, no hipsters right?"
What do you think of some of the comments left by netizens?
Read More : Indian BLACKPINK Fans Criticize Jennie For Disrespecting Their Culture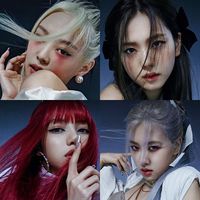 Became a fan of BLACKPINK
You can now view more their stories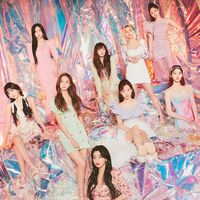 Became a fan of TWICE
You can now view more their stories