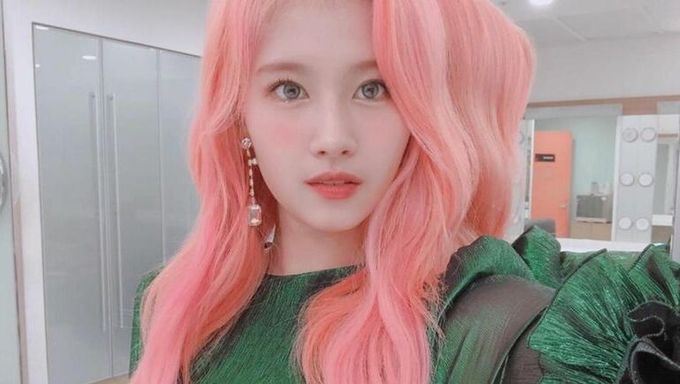 The hairstyle trend in K-Pop and South Korea at the moment seems to be revolving around two main things.
One of them is bleached highlights, the two-tone hair style that always seems to be making a comeback now and then, and the other being dyeing plus coating bleached hair in pink hair dye.
It's actually quite an amazing look, and pink definitely seems to be a hair color that is able to blend in well with a diverse range of outfit colors as well.
For anyone who loves to bleach their hair in platinum, the pink hair dye will really give a different yet equally satisfying edge to your overall look, as it gives a fierce fiery flare.
Below are some great examples shown by K-Pop idols.
If you've never bleached your hair before in your life, you may want to consult with a professional before going for this color as it may not only be quite hefty in cost, but also requires a lot of time.
For those who already have bleached hair, or are natural blondes, the color tone is actually quite an easy color to transition to.
You can check out the video below for more information.