BoHyung Sheds Tears as She Insists SPICA Has Not Disbanded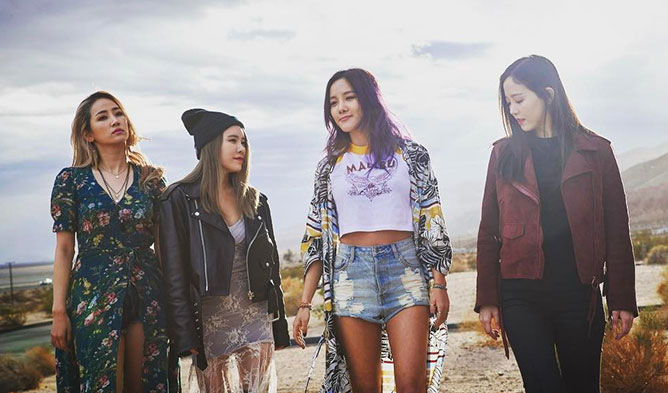 During an interview for "Cross Country", SPICA's BoHyung opened up about the news that SPICA disbanded earlier this year.
The production press conference for MBC Everyone's "Cross Country" was held today in Gangnam. The main ladies of the show, Wonder Girls' YeEun, SooRan, SPICA's BoHyung and Kang HanNa gathered together for an interview about the show.
During the interview, BoHyung was asked about how she felt after SPICA disbanded. BoHyung clarified that although SPICA has ended their contract with their company, they haven't officially disbanded. The idol farther explained, "The SPICA members agreed to focus on our individual activities for now. We haven't disbanded. Although we've ended with our company, we want to return when we get the right chance."
As she was talking about her SPICA members, BoHyung began shedding tears as she recalled back to the girl group. YeEun, who's close friends with BoHyung, supported her by saying, "BoHyung can't talk about it right now. She's carefree and simple, so she's the type to talk strongly. It's not because she's light hearted."
"Cross Country" is a reality variety show that focuses on music and traveling. The four girls will be telling their story from their travels and performances. The first episode will air on February 25th at 11:00 pm KST.
Must Read : Showcase )) SPICA "SECRET TIME" Press + Stage Photos (+150pics)