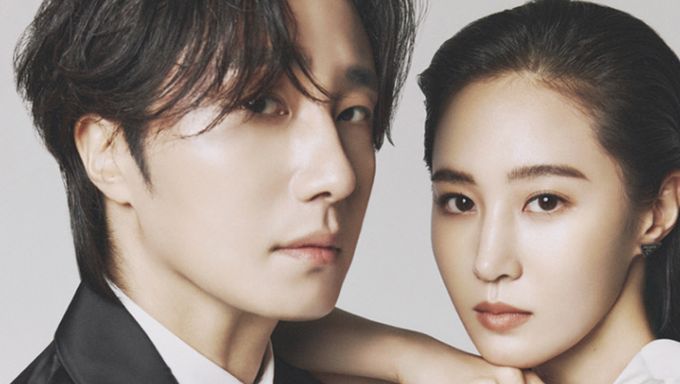 The premiere of the historical drama "Bossam: Steal the Fate" is close and the lead actors Jung IlWoo and Girls' Generation's (Kwon) YuRi had a photoshoot for 'Cosmopolitan' (May 2021 edition).
"Bossam: Steal the Fate" tells the story of a man who lives by kidnapping widows for remarriage whose life is turned upside down when he kidnapped a princess by mistake.
Have a look at their elegant pictures for the magazine.
For the interview, the two actors who were seen playing pranks and looking comfortable with each other during the shoot were asked about their great chemistry.
Jung IlWoo answered that during the filming he plays a lot of pranks to YuRi on the set and that she nicely answers his pranks. Thanks to it, the atmosphere on the set brightened up and everyone is having fun together while filming.
YuRi answered that indeed she is getting along well with Jung IlWoo. On the set, they keep on talking to each other without a break. She feels that she can create a better synergy on screen if she gets along with fellow actors.
Fans can't wait to see their chemistry on screen. For more about the drama, you can check our cast and summary here. It will premiere on May 1 on MBN.
Are you also looking forward to the couple on screen?