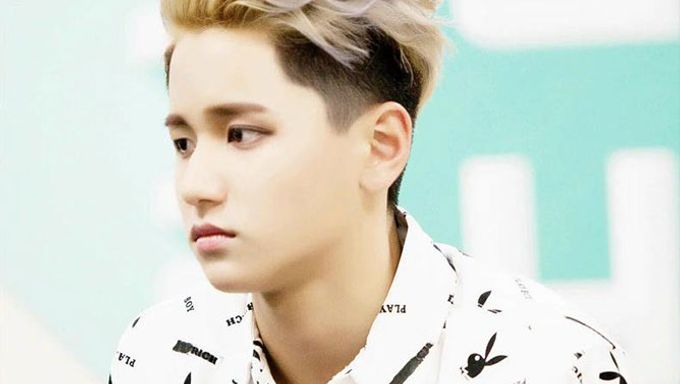 Boys 24's maknae, Alex, stirs up controversy by entering a bar while underage.
Alex, who was born on 2002, became the center of controversy when pictures of him at a bar were uploaded online. The idol is currently under the legal drinking age in Korea, and currently in middle school. However, photos of the idol at a bar was spotted through a fellow member's SNS portal. The fact at the idol had entered a bar where he was legally not allowed to even set foot in has caused up quite a roar online.
Must Read : Mnet's "Boys 24" Opens Vote to Replace SangMin's Leave
Through the pictures uploaded by SungHo, the bar's store sign and menu were clearly visible. Although the said pictures were taken down immediately, netizens had quickly captured the shots of the Boys 24 celebrating.
Mnet's representatives have spoken up about the incident, saying "The Boys 24 members, the PDs and the crew had all went out to eat together that night. Even the crew had joined. As the only under age member, Alex had received his parents' permission to join us, and did not drink any alcohol."
Netizens were quick to point out that even with parent's permission, under age students are not allowed to enter a bar by law. Farther more, netizens point fault at the PDs and crew for allowing Alex to participate, when they were supposed to be responsible for his well being.
With all of the different issues being passed back and forth, the Mnet's representative closed off by saying, "the crew are also reflecting on their actions and will do everything in their power to prevent such incident from happening again."
Must Read : Mnet's Produce 101 Boys Version: BOYS 24 Profile