"Arthdal Chronicles" just started and many are already hooked onto the drama.
It tells the stories of various heroes writing different legends of the mystical and ancient country of ArthdaI. It is the first ancient times fantasy drama of Korea. For more information, posters, and teaser, you can check our cast and summary here. Song JoongKi, Kim JiWon, Jang DongGun, and Kim OkVin are the main actors.
The first episodes introduced the viewers to this fantastic world and characters. Song JoongKi as EunSeom and Kim JiWon as TanYa are friends but have romantic feelings for each others. This final scene of the episode 2 with them was intense, breathtaking and moving. Be aware of spoilers.
In the scene, Kim JiWon was dragged away with the survivors of the Wahan tribe by the people of Arthdal. They were prisoners and were forced to follow the warriors from Arthdal.
This when Song JoongKi superbly arrived on his horse and tried to save them. He freed them and they started to escape.
Song JoongKi then took Kim JiWon on his horse and started to ride away. However, the masked warrior caught her ankle with a chain whip and dragged her down from the horse. Song JoongKi got down from the horse and tried to catch her but she was dragged away.
He realized that he cannot free her and that had to leave this place alone to survive. It was a heartbreaking parting scene.
Were you also moved by the scene?
Read More : Everyone Is Curious About Mysterious Masked Yang Cha In "Arthdal Chronicles" Acted By SM Actor Ki DoHun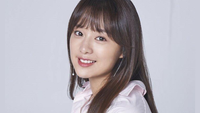 Became a fan of Kim JiWon
You can now view more their stories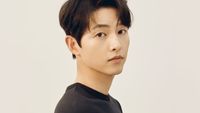 Became a fan of Song JoongKi
You can now view more their stories