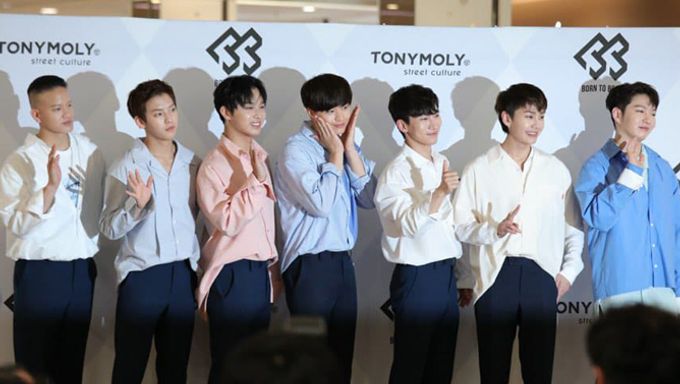 Looks like Korean cosmetic brand Tony Moly had caused some unpleasantness to fans of BTOB during a fansign held on May 17th.
For the fansign which was held at Lotte Mall Gimpo Airport branch, 80 fans were supposedly chosen for the event but according to Tony Moly, a large percentage of the chosen fans were unable to attend due to heavy rain. As such, to replace those fans who were unable to make it, Tony Moly decided to choose fans who were present on the spot.
Fans were angry at how poor the management was because of these reasons. Firstly, fans were suspicious about the chances of being chosen for the fansign if one purchases a particular product or by spending more money. According to some fans, they were chosen for the fansign after only purchasing one lip tint. Whereas for some fans, they had spent a huge amount of money.
Fans are also suspicious of how Tony Moly had to re-select fans to fill up those who were unable to make it to the fansign. Some were saying that if fans knew that they were chosen for fansign, it is normal that they would make it for the special occasion.
However, on another online community, a fan commented that there might be a chance that non-fans of BTOB who had shopped in Tony Moly were automatically entered for the fansign selection. As such, there might be a high chance that among the original 80 selected people, majority might not be a fan of BTOB and hence would not attend the fansign in addition to the heavy rain.
Even with that being suggested, fans were angry at how unprepared Tony Moly was. They wondered why they did not prepare a list of customers who had purchased the products as a back up to replace those who were unable to make it.
Lastly, it was revealed by fans present on the day that even the staff on-site were asking for autographs and had prepared a list for multiple autographs. They were angry at how it seemed like a fansign event for staff of Tony Moly rather than for fans. In addition, it was also revealed that BTOB was being held back by the additional autographs even though they had to rush off for another schedule.
Some fans also revealed that they were unable to enjoy the fansign properly as they could tell that the members of BTOB were uncomfortable how the situation was proceeding.
Despite the fans posting their comments on online communities, Tony Moly had issued an apology. It commented on how they had to choose fans who were present on the spot due to the large amount of people who were unable to attend the fansign. They were also sorry for the unpleasant incident caused to the fans.
During a phone call by Korean media company Segye Ilbo with Tony Moly, they further explained themselves. They commented on the fact that the chances of being chosen for the fansign would be higher if one purchased certain products. In addition to that, it was also possible that one could enter multiple times and the attendees were chosen through a fair system.
As for the additional autographs which the staff had supposedly requested, Tony Moly explained that the idols had already previously agreed on the autographs and they had no choice but to receive it at the end of the event.
After this incident, some fans commented on how they would not support Tony Moly anymore. Some also felt that Tony Moly was a brand which toys with the relationship between fans and idols.
What do you think of the situation?
Read More : Netizens Criticize Uni.T's Explicit Dream Concert Performance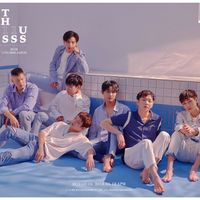 Became a fan of BTOB
You can now view more their stories