Peniel of BTOB will be hosting a new radio show on tbs eFM, a foreign language radio station based in Seoul at 101.3MHz.
Peniel debuted as a member of BTOB in 2012, was born and raised in Chicago, Illinois, United States. As a fluent English and Korean speaker, Peniel is one of the representative K-pop stars who has built a global recognition over recent years. BTOB, where Peniel belongs as a sub rapper, has achieved the consecutive hits such as "Missing You" (Brother Act, 2017), "Only One for Me" (THIS IS US, 2018), and "Beautiful Pain" (HOUR MOMENT, 2018), establishing their position as one of the most successful boy bands in the K-pop scene.
In addition to his career as a K-pop artist, Peniel also showed a significant interest in photography and showcased his artistic talents to the public in the relevant area by taking part in photography for the bandmate Changsub's debut single bpm 82.5 and holding a personal photo exhibition Penography last year.
Peniel has been interacting with his fans via his diverse artistic talents in such ways and received their wholehearted support.
The versatile K-pop star seems fully ready to embrace a new challenge as Peniel has been announced to host a global radio show for the overseas K-pop fans.
Skool of K-pop (tbs eFM), which will be broadcasted at 10 p.m. every day in South Korea, is an advanced radio show which introduces the concept of a virtual space, "K-pop school," where the K-pop fans from all around the world could get together and share their passion and knowledge for the K-pop music.
Grounded on his public friendly impression, Peniel is expected to take the role of Ban-jang (a word for "the class president" in Korean), leading the listeners to the world of K-pop.
Peniel has been recognized and beloved by the K-pop fans with his own sense of humor and innocent public image. Hence, the expectations on his challenge as a radio host are indeed high.
Max Shin, the executive producer of the show, asked for the support from the K-pop fans while stating, "In the middle of the worldwide K-pop syndrome and the heightened attention on K-pop music accordingly, I hope to make our show genuinely Korean yet most friendly for all K-pop fans from around the world."
On one hand, Peniel said, "I'm a little nervous about the opportunity to host a radio show as it is another challenge in my career. But still, I am more excited than scared about it. It is my great pleasure that I'll be able to communicate closely with K-pop fans every day.
At the same time, I believe this opportunity is also going to help me learn more about K-pop in the end."
Starting on Monday, February 25th, Skool of K-pop (tbs eFM) will be featuring the very first episode. The show will be on air every day from 10 p.m. to midnight (KST) at 101.3MHz in Seoul and 90.5 in Busan.
The overseas listeners can also check out the show live through the tbs mobile application and Youtube Live. The show is also expected to communicate with the listeners through Instagram and Twitter. The AOD (Audio On Demand) service is also available on the Podcast and Naver Audio clip for free.
Read More : "Frenzy Friends" To Start Airing On Feb. 25 Hosted By Alexander, Former Member of UKISS At TBS eFM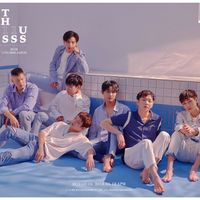 Became a fan of BTOB
You can now view more their stories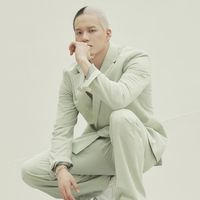 Became a fan of Peniel
You can now view more their stories