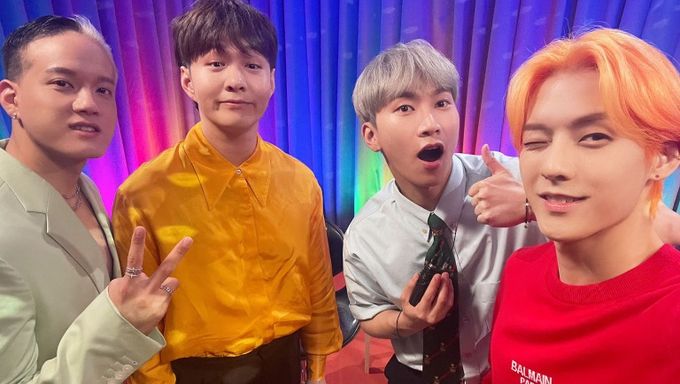 Following their stint in the iconic survival reality show "KINGDOM: LEGENDARY WAR", BTOB have officially made their comeback with their special album "[4U: OUTSIDE]". The album dropped on August 30, 2021 and comes from the group's sub-unit BTOB 4U consisting of EunKwang, ChangSub, MinHyuk and Peniel. All the members have completed their military service, except for Peniel who is exempted from the same. HyunSik and SungJae are currently serving in the military.
Concept
BTOB's concept for this special album is all things classy, elegant and sophisticated. Musically, it is a special message of love, hope and dreaming. Two versions of concept photos were released for this album: the "Awake" version and the "Silent" version. A contrast was clearly drawn between the two. 
In the "Awake" version, as seen above, the members are sporting light coloured outfits and have an overall calm aura. In the "Silent" version, however, as seen below, the members take on a rockstar persona. 
Some more photos were also released, featuring 2 members each for both versions.
The moods of both the concepts are diametrically opposed and still, the members are able to pull off both effortlessly.
Fashion and Appearance
The key fashion highlights of this comeback are too striking to miss, in the best way possible. From Peniel's dual-tone black and blonde dye job to MinHyuk's bright orange hair, you simply cannot take your eyes off of them. Similarly, the suits are so well-fitted and dapper and one look is enough to have us swooning over them.
The "Awake" concept photos feature the members in summery tones with light/natural makeup to highlight their romantic charms.
The "Silent" concept photos have a rebellious and fatal vibe to them. In particular, the mini-mohawks on Peniel are definitely worth a second look. From certain angles, they also resemble devil horns, which might just be in line with the theme of the "Outsider" concept.
Music and Music Video
"[4U: OUTSIDE]" is made up of 6 songs spanning 22 minutes and 11 seconds. The title song for the album is called "Outsider". A music video was also released for the same. The other songs are 'Dreamer', 'Can't Breathe', 'Traveler', 'Waiting 4 U' and 'Finale (Show And Prove)'. 
The music video for 'Outsider' is all types of cool. From crisp shirts to chic suits, BTOB never looked this good! The monotonous nature of daily life is compared to being a zombie which is then undercut by a lively noir scene. The video alternates between black and white and technicolor which is a refreshing addition to the already unique song. 
Which song from [4U: OUTSIDE] is your favourite?
※You can vote multiple times without sign in.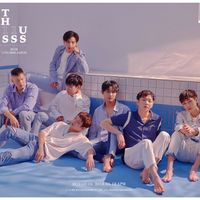 Became a fan of BTOB
You can now view more their stories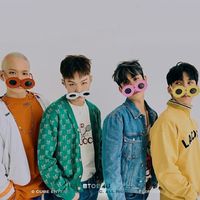 Became a fan of BTOB 4U
You can now view more their stories