Being the two biggest names in K-Pop at the moment, we can't help but wonder what the world may be able to witness if the two boy bands hold a joint concert.
To begin with, the concert may be the most epic concert in history. As the industry has proven to the world in 2017, K-Pop fans mean serious business when it comes to showing support for their idols. Finding a venue that can hold the legions of BTS and EXO fans might prove to be a difficult task, but it is a scene that is definitely worth imagining.
However, there is one slight problem. The two boy bands' fan bases haven't exactly been the best of friends for a long time. In fact, EXO-L and ARMY  have a long history of having beef with each other and recently had quite an explosive clash during a poll for 'Hits 93 Toronto' regarding radio play. The fan war spiraled out of control to a point where Hits 93 Toronto had to cancel their idea of playing K-Pop music for an hour every day.
What do you think would happen if such an epic concert were to take place? Feel free to share your thoughts!
Read More : Which K-Pop Entertainment CEO Would Make The Coolest Dad?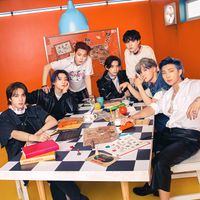 Became a fan of BTS
You can now view more their stories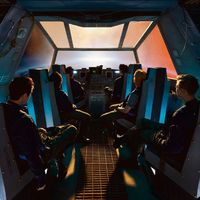 Became a fan of EXO
You can now view more their stories