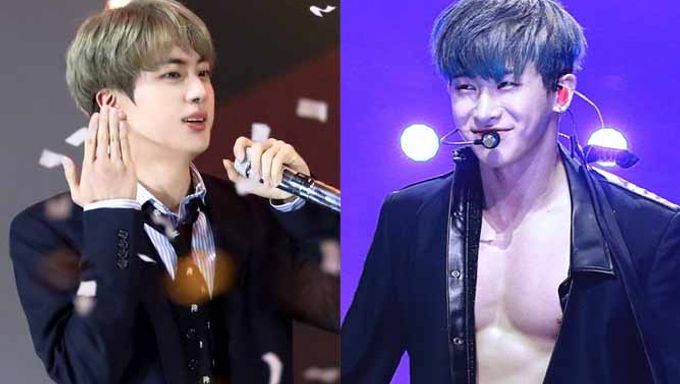 On Jan. 24, Mnet Japan released behind the scene videos of MAMA 2018 held in Japan. For those who remembered, MAMA 2018 Japan took place back in Dec. 12, 2018.
Through the videos, fans were able to see some of the interactions idols have with other groups backstage. One of them that caught the attention of many fans was between BTS's Jin and MONSTA X's WonHo!
It seemed as if WonHo had just completed his performance and Jin was walking by. At that time, Jin could not help but give praises towards WonHo and also commented that he wished he could rip his own shirt off like WonHo. However, he was unable to do so because he does not have abs.
You can check out the video uploaded by a fan below.
jin's reaction to monsta x wonho's abs..? 😂 pic.twitter.com/xneBYZptj7

— aly⁷ 🧈 (@jinclipse) January 24, 2019
Jin's reaction towards WonHo's abs caused many to find it funny! It looked like Jin is shy when it comes to showing his body and even BTS's JiMin was embarrassed when the staff asked him about his performance back in MAMA 2014 when he had ripped his shirt.
Nonetheless, fans are loving the reactions between the two idols.
Did you find it hilarious too?
Read More : The "Green Haired Guy" Captivated MAMA 2018 Japan Viewers And Topped Twitter Worldwide Trends