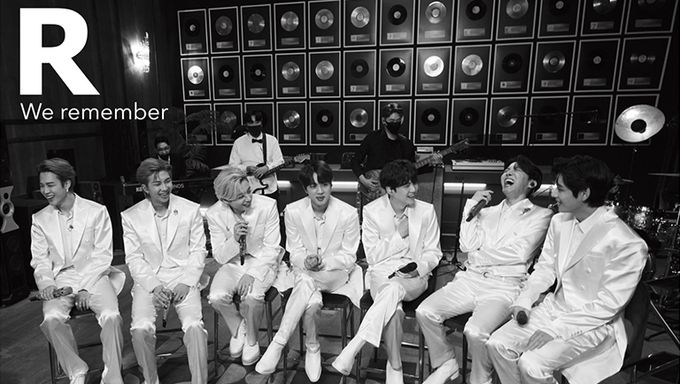 "The Fact" made an announcement that they will be publishing "2020 THE FACT MUSIC AWARDS Special Edition BTS Photo Book" in March.
It is a special photobook prepared by the Korean news outlet, "The Fact" collaborating with BTS for overseas fans who were not able to celebrate the "2020 The FACT MUSIC AWARDS(TMA)" together and it is announced that it will be available only for the fans overseas.
The 140-page photobook will be filled with photos taken on stage, backstage plus special photos from "MTV Unplugged Presents: BTS" that aired on Feb. 24, 2021, and the "2020 TMA" which was held on Dec. 12, 2020.
The theme of the pictorial collection is "R," as in "Remember," which is a message to everyone who had a tiring and difficult year to 'let us remember each one of our precious and happy memories.'
It is comprised of four themes: "Remind", "Respect", "Restart", and "Record", consisting of approximately 140 pages, along with rich photo cards and posters as appendices.
The photobook contains all the precious moments of BTS, including their performances and the touching messages they have sent out. The special photos were filled with BTS's new look and charm.
Suga, who was unable to attend the "2020 TMA" due to his shoulder injury, is featured on a special stage from "MTV Unplugged Presents" and can fully feel the charm of all 7 members of BTS.
Korea's popular photographer, Shin SunHye was behind the viewfinder for this photoshoot, and "The Fact" prepared this project in the hopes for everyone to fill 2021 with happy and beautiful memories.
The pre-order of the photobook for fans from North America(USA, CANADA) will be available at Kpopmap and LIVECON.tv, starting in early March.
UPDATE:
For the pre-order of the photobook, make sure to check out how to do so through the link here.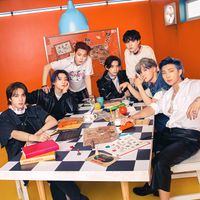 Became a fan of BTS
You can now view more their stories