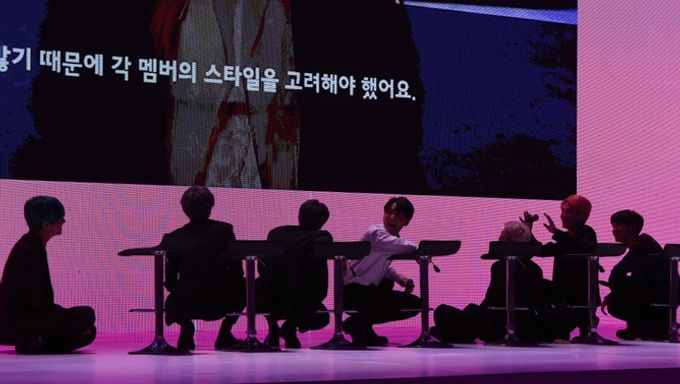 On Apr. 17, BTS held their global press conference for their newly released mini album "MAP OF THE SOUL : PERSONA".
It was known that during that time, reporters and journalists from various media outlets had attended the press conference. The idol group mentioned the meanings behind their songs and also how they got to work with Halsey for their title track 'Boy With Luv'.
Aside from answering questions earnestly, those present at the venue noticed that they had sat on the floor during the screening of a video with Halsey in it!
This was because they tried to avoid covering the Korean subtitles present in the video. At first, they just leaned their body back but eventually decided to just sit on the ground.
When it ended, the MC mentioned about it and they replied by saying that they did not want to cover the Korean subtitles on the video as they worried that others were unable to see them.
Journalists were touched by their consideration and could not help but praised their sweet and thoughtful actions in their articles.
Were you also touched by the actions?
Read More : BTS Is The First K-Pop Group To Have Perfect All Kill (PAK) In 2019 With 'Boy With Luv'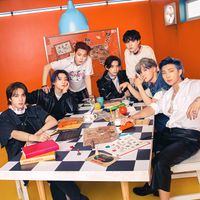 Became a fan of BTS
You can now view more their stories