BTS RM And J-Hope Torture JungKook During V Live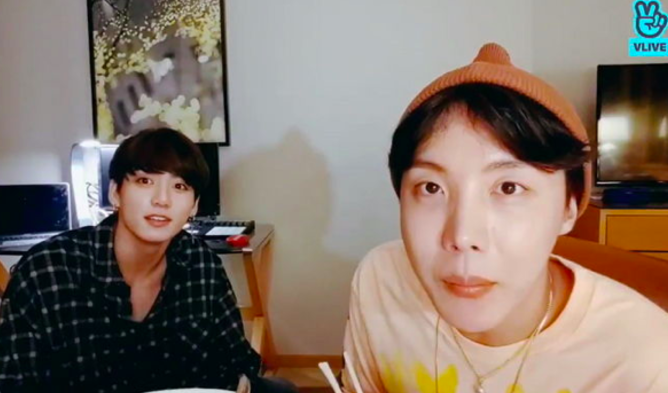 Going on a diet and fighting the urge to indulge oneself with irresistibly tasty food is quite normal for K-Pop idols. But that doesn't necessarily mean that it gets easier every time they do it.
Just recently, BTS member JungKook seemed to be in pain as he was continuously tempted by his older group members. JungKook, who is currently on a diet, is reportedly skipping dinner in order to make sure he stays in shape. Knowing, this, J-Hope began a live streaming session and called JungKook in as he was slowly savoring his spicy noodles mixed with steak.
Eventually, even leader RM joined in and made life difficult for poor JungKook who seemed to be in a crisis and on the verge of giving up on going on a diet.
Read More : New York City Metro Adds Train Schedules Especially For BTS Fans